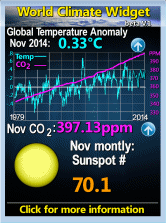 Sunday, January 19, 2014
BRITAIN CAN BE THE WORLD'S LEADING NATION, AT LEAST PER CAPITA, ANY TIME OUR POLITICAL CLASS STOP PREVENTING IT.
Dan Hannan highlights this
report on the influence of Britain in the world
.
It relates our global reach to Universities, major cities, military and intelligence reach etc.
OK the elephant in the room of national power is gdp, as I have always said, and our poor growth rate (our economy was recently passed by Brazil's) is abysmal.
But high measures by other standards do strongly suggest we are a world leader in many fields and, if we get the economy right, have the potential to be so widely.
That wouldn't matter if we were doing well just by this measurement (which looks arguably self selecting to me - for example the historic best universities may be cruising on their record while Asian ones are working on current achievement).
However I have previously noted how,
by measurement of scientific citations Britain is not only 2nd overall worldwide but doing twice as well per capita as the USA and ahead of all but a small number of very small countries.
Or if you go to
the Worldmapper site, where where the size of countries is distorted to make them match not geography but other qualities
the UK is almost always far larger than its geographical size. It is also consistently smaller than the USA, which means we are competing in the same fields, but better than 1/5th the size of the USA on almost everything though that is our population ratio.
Except on gdp where we are close to the 5:1 ratio and
electricity production where the US outpowers us by 11.27:1.
The evidence that gdp is very closely related to energy & particularly energy use seems not seriously disputed (though it is studiously ignored by our political class). If we had the same electricity use to production ratio as they do (ie building about 50 x 1 GW nuclear power stations costing inder £800 bn each) we could expect gdp to rise 2.25 times.
I have previously said that government regulatory parasitism quadruples the cost of housing and child care, increases electricity costs at least 90% etc etc and thereby robs us at least another 100% of the gdp we actually have & perhaps 300%.
I have previously put forward
my 24 point plan out of recession which would, if the combined decision of experts not to dispute it would work
, is any clue, certainly get us into a growth rate unmatched by any other country.
CONCLUSION
Britain is a world leader in so many scientific and cultural fields that it is
our relative economic failure that is the outlier
not the others. That means it should be relatively easy to fix.
If we aimed to maximise gdp growth we could expect to move to the sort of gdp ratio that we have for other cultural factors. Indeed if we are being held back by our poor economy, as one would expect, the cultural benchmark would move up as our economy grows.
By the listing in the graph we are doing 2.43 times better than the USA per capita, though we only have 1/5th the population. By gdp to energy use we are producing 2.25 times as much. By my estimate of the cost of state parasitism we could be 2-4 times better off. By scientific citations we are 1.76 times better than the USA per capita.
And the USA provides the benchmark to which, on most measures, nobody else (except maybe Singapore & Hong Kong) comes close to matching across the board.
Far from Britain being a "2nd class" power or "a small offshore island" as our political class so often say as an excuse for their own failure -
BRITAIN CAN BE THE WORLD'S LEADING NATION, AT LEAST PER CAPITA & BY MANY MEASURES IN ABSOLUTE TERMS, ANY TIME OUR POLITICAL CLASS STOP PREVENTING IT.
---------------------------------------
Personally, being an ambitious sort I think if we also put a national effort into an X-Prize Foundation across the fields of science, space development, Orion (or more likely more modern nuclear spaceships), floating equatorial islands, mass manufacturing of nuclear plants there is virtually no field in which we could not lead the world into a wealth, educated and peaceful future. But am willing to start small with is just increasing gdp 2.4 times.
Labels: British politics, economic growth, economics, Science/technology