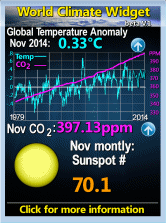 Friday, April 01, 2005
GENOCIDE IS COMMANDED BY THE ALMIGHTY TO SPREAD THE ONE TRUE FAITH
Some prat wrote to the Herald to tell them off for being anti-catholic. I was so annoyed by the phrase about "turning the guns on other religions" that I wrote this & put in the references so they would know it was true & open source. They didn't publish it tho' they did do a couple of less confrontational responses.
Dear Sir,
Your correspondent Neil McDermott, in taking the Herald to task for it's alleged anti-catholic stance asks "do the guns ever get turned on other religions".

In October 1990 at the start of the Yugoslav wars, his Holiness, as leader of the Knights of Malta, gave an unsecured interest free loan of $2 billion to the Croatian Nazi leader Franjo Tudjman "not to buy guns with" despite the fact that Tudjman was on record as saying that "genocide is commanded by the word of the Almighty to spread the one true faith". In April 1999 members of Caritas were caught smuggling over 1,000 mortars "stolen" from a NATO base together with a number of antiaircraft missiles to the KLA, an organisation which at the time openly boasted of genocide.

Since the Herald made no criticism of his Holiness for those actions perhaps Mr McDermott might wish to reconsider his rather inapt phraseology.
Yours Faithfully
Neil Craig

References:
http://www.emperors-clothes.com/articles/carr/carr.html

October 4, 1990, when, even though still a part of Yugoslavia, Croatia was covertly provided with a US$2-Billion interest free loan, repayable in full after 10 years and a day. The loan was provided by the Ordre Souverain of Militaire de Saint-Jean de Jerusalem, Chevaliers-Hospitaliers de Malte. This ancient Order of Roman Catholic Knights of Saint John of Jerusalem was based in Malta during the Christian Crusades against the Islamic forces in Jerusalem. Today, the headquarters building of the Knights of Saint John of Jerusalem is located at 61 Via Nizza in Rome from where these modern Catholic Knights wield the influential power of high finance.


http://www.freenations.freeuk.com/news-2004-11-15.html
CARITAS CAUGHT SMUGGLING NATO WEAPONRY TO THE KLA

On April 12 1999, a huge haul of arms and ammunition, destined for the KLA, was found in the Italian port of Ancona aboard trucks leased by Caritas. The cargo had officially been declared as a German Caritas humanitarian aid shipment for Kosovo refugees. The trucks were loaded at the Caritas center in Sarajevo. The customs officials, who searched the trucks, found 30 tons of war material, including anti-aircraft and anti-tank missiles, rocket
launchers and machine guns.

Most of the arms were of Russian or East European origin (these certainly came from East Germany and were available to the German Secret Services following the fall of communist East Germany - ed), but many bore NATO markings. More than 1,000 mortars said to have been stolen from a NATO arsenal in Germany were found onboard the trucks. There was some legitimate humanitarian aid onboard the trucks, but it was of poor quality, much of the food had already passed its expiration date.

Italian customs officials arrested three drivers, Robert Buellesbach, Sead Klakar, and Drasco Kovacevic. The Italian authorities claimed that Buellesbach had links to German intelligence. On that basis one could speculate that he's the one who stole the mortars from the German NATO base.

The 15-meter-long trucks had been rebuilt to transport illegal cargo. One truck was fitted with a double floor, while another one had a secret closet behind the driver's cabin big enough for six people. The Italian authorities said that the arms were destined for a training camp of the Kosovo Liberation Army (KLA) in Scutari in northern Albania. The name of the consignee on the export documents, was one Father Luciano Augustino, a parish priest in Scutari.

General Alberto D'Amico, the military commander in charge of customs for the region that includes Ancona, confirmed claims by Italian security sources that it was impossible that British and American intelligence could have been unaware of the smuggling. A NATO spokesman said that while the Alliance had no contact with the KLA, "Some individual countries which are member countries of NATO may have some contacts. Of course that is not a guarantee that such things are not happening, smuggling and so on."

Caritas denied that it had any role in the arms smuggling. It issued a statement saying, "These trucks are not from Caritas, even if the logo (on the trucks) is the same."

CONCLUSION

The trucks were leased by Caritas, and loaded at the Caritas center in Sarajevo, and were supposed to believe Caritas when it says that it had nothing to do with this? Just like we are supposed to believe that somebody managed to walk onto a German NATO installation and steal over 1,000 mortars? The conclusion is obvious. The Vatican was using its Caritas charity to provide a cover for NATO, or at least German, arms smuggling to the KLA. They may also have provided Iran, the world's leading terrorist state, with the same cover in Bosnia when Omerbasic led the Caritas convoy to Vitez.


If there is any truth to the Christian religion, or perhaps even if he believes there is, then that obscene genocidal nazi piece of filth John Paul II is about to BURN IN HELL. Unfortunately I doubt if there is.
When Tudjman & later Izetbegovic died the war crimes tribunal immediately announced that they had been just about to arrest them for war crimes. I suspect His Holiness is to big to touch even post mortem but he is as responsible for the genocide in Yugoslavia as either of them.
Still he is about to join the Blessed
Aloysius Stepinac
, a man he himself beatified for recruiting catholic priests to run extermination camps in WW2.