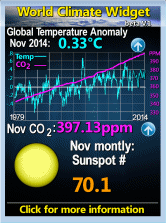 Tuesday, August 16, 2011




The body Festivals Edinburgh is offering prizes each worth £500 for the five top suggestions on ways to make the experience of the world's biggest art festival even better. ...
The website, at ideas.edinburghfestivals.co.uk is designed by a New York company which has worked on similar innovation sites for the US Government
Well I don't know much about art but I know what I like. I like the concept of prizes as the best way to stimulate innovation - I believe I may have said this before. I rather like £500 too (actually it turns out it is prizes worth £500 which is a bit of a swizz) Still here goes:
"Improving" the Festival is a bit unspecific but I have decided to assume it primarily means attracting a bigger audience to Edinburgh with a side order of doing something innovative, intelligent and memorable.
1 - Place 2 lasers 1.4 miles outside Edinburgh and 2 miles apart and have their white beams cross in the sky every night of the festivals. This would put a giant Scottish Saltire flag in the sky. I guess placement would require the approval of air traffic control.
2 - Open the museum cafe in Prince's St Gardens as a restaurant with an outdoor bar in the Gardens, throughout the festivals.
3 - Have a historical re-enactment, probably in Holyrood Park run by a mixture of the Sealed Knot, representing historical regulars and the Viking re-enactment groups as highlanders.
5 - Put up a temporary shipping container housing unit in the Meadows like the Netherlands'
Keetwonen student housing complex
. At
£2,500 per 4 person unit
it would probably pay for itself in one Festival and then be either be reusable at other sites and next year or could be relocated and sold off for affordable housing. (Because Edinburgh is all listed buildings temporary structures particularly suit Festivals there.
6 - Put up a temporary tent as venue, probably in Holyrood Park. (the existence of this extensive park within walking distance of the city centre is unique to Edinburgh and something that can be used)
7 - Build a temporary structure with the same internal dimensions as Shakespeare's Globe and put on his plays. No attempt should be made to make it look anything but modern and could be built out of scaffolding and boards.
8 - Keep the Glasgow/Edinburgh train running till at least 1.30. If people cannot return home from Edinburgh (or Glasgow) if they wait till the pubs close it puts rather a damper on the convivialities.
10 - Run a music concert in the middle of Holyrood park. I suggest using a raft in Dunsepie Loch as the stage with it facing into the park to avoid disturbing locals.
Dunsepie is the one on the lower right.
12 - Run an Exhibition of New Materials annually. Nothing expensive to run just things like carbon nanotubes holding up enormous weights. Science is developing so quickly there would be many new materials each year.
14 - Have laminated cutouts of the characters from Alice in Wonderland dotted around Prince's St Gardens.. A few dozen of these should cost almost nothing and would add charm to the scene.
15 - Ditto but for historical Scots figures placed in the Royal Mile.
16 - Put flower planters on all the lampposts of central Edinburgh.
17 -
Build a copy of the Skylon
from the 1950s Festival of Britain. Except with the improvement in materials available today, not least carbon nano-tubes it could be far taller and more impressive. Either keep this as a permanent fixture or build a new bigger one each year as the strength of available materials improves.
Labels: Scottish politics, Social
Comments:
I propose that Neil Craig carry a sign at the festival that says "I am an illiterate book-burning anti-science jihadist who cannot even spell his own name, although I am prolific at seducing sheep."
Now, where do I collect my £500?
And still no honest answers to the questions posed . . .
Well Skip, as a per reviewed climate "scientist" "published in the finest journals" one might expect you to have been able to read that the where is linked to by me. Best luck on getting the money for your witty and innovative idea.
Post a Comment
<< Home