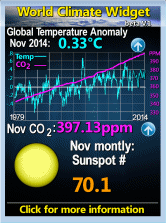 Tuesday, September 12, 2006
SHOWCASE TECHNOLOGY FOR SCOTLAND - £5 TO £100 MILLION
£5 million to £20 million

18) Give a £20 million X-Prize for the first Scots probe soft landing on an asteroid.

19) Build an automated monorail from Glasgow Airport to Paisley Gilnmour St station thus providing speedy access to both Glasgow Central & Prestwick Airport. An offer to quote for this at about £20 million has already been made by Ultra but the Scottish Executive have decided that they would rather have a conventional rail link direct to Central at £200 million. The reason given being that since their option
would avoid transferring from one system to another it is worth the extra money.

20) Fully automate Glasgow's Underground. Docklands Light Rail is able to work without drivers & running such a system is very easily within the capacity of modern computer systems. Such systems are even being considered for running road traffic which involves many orders of magnitude more decisions. A fully automated system would be able would allow many more carriages to run & 24 hour running because not limited by driver availability. It would thus also have considerably higher carrying capacity & lower running costs.

21) Build a Glasgow monorail. Minimum from Central to Queen St, maximum - from Buchanan St opposite Queen St on up to Sauchiehall St out to the west end, Byres Rd & either Partick station, or along Gt Western Rd toAnniesland or to Maryhill shopping centre.

Up to £100 million

22) Make a 5 hour DVD of Scotland's history. Hire somebody, not part of Scotland's small media, probably from Discovery Channel, to put it together, print up 200 million (at 10p a shot), give it out in Scots newagents & post 1 to every household in Britain, Canada, Australia, New Zealnd & the USA. Produce a permanent online
library of Scots history articles & programmes acceesible free & with links provided on the DVD.

23) Automate the Glasgow-Edinburgh train on the lines previously discussed with the Glasgow Underground. While the computerisation should still be fairly cheap, in some ways cheaper because rolling stock which cannot be updated could still be transferred to other lines, an impractical operation on the Underground. However if the trains are to be run on the basis of single carriages roughly once a minute some redesigning of platforms would be required. This would not be as fast as a bullet train but, because carriages would leave every minute rather than every 15 it would save an average of 7 minutes. Unlike the Bullet Train it would still be able to stop at Falkirk & Haymarket from which half of current journeys either start or en(alternately only some carriages need do so allowing through carriages to cut times further). It could also be easily linked to Turnhouse Airport by a connecting line. In practice, a much cheaper 24 hour automated system should carry many more people between Glasgow & Edinburgh than a bullet train.

24) Build an automated overhead monorail from the far side of the Forth Rail Bridge to Prince's St in Edinburgh. Use the fact that the rail bridge was, because of the Tay Bridge disaster, a heavily overengineered structure & should be easily able to bear the load of a monorail above the rail tracks. An overhead monorail into Edinburgh would not be subject to traffic jams as trolleys are & have the same cost savings as other automated rail.

25) Provide an automated walkway from Turnhouse airport to stations on both adjoining lines or, if the Glasgow/Edinburgh link is built build a loop to the main terminal.