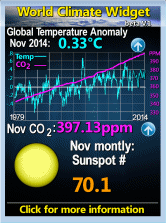 Monday, February 25, 2013
Recessions: The Don't Do List
Enjoyed
this article from the Von Mises Institute
. The list speaks for itself.
"1. Prevent or delay liquidation
"Lend money to shaky businesses, call on banks to lend further, etc." [Done. Tarp, auto bailouts, and the Fed's mondustrial policy. See recently John B. Taylor in the Wall Street Journal: "The low rates also make it possible for banks to roll over rather than write off bad loans, locking up unproductive assets."]
2. Inflate further
"Further inflation blocks the necessary fall in prices, thus delaying adjustment and prolonging depression. Further credit expansion creates more malinvestments, which, in their turn, will have to be liquidated in some later depression. A government 'easy money' policy prevents the market's return to the necessary higher interest rates." [Done in spades.]
3. Keep wage rates up
"Artificial maintenance of wage rates in a depression insures permanent mass unemployment. Furthermore, in a deflation, when prices are falling, keeping the same rate of money wages means that real wage rates have been pushed higher. In the face of falling business demand, this greatly aggravates the unemployment problem."
4. Keep prices up
"Keeping prices above their free-market levels will create unsalable surpluses, and prevent a return to prosperity." [3 and 4 are both direct results of current Fed actions, including price inflation targets near 2%.]
5. Stimulate consumption and discourage saving
"We have seen that more saving and less consumption would speed recovery; more consumption and less saving aggravate the shortage of saved-capital even further. Government can encourage consumption by 'food stamp plans' and relief payments. It can discourage savings and investment by higher taxes, particularly on the wealthy and on corporations and estates. As a matter of fact, any increase of taxes and government spending will discourage saving and investment and stimulate consumption, since government spending is all consumption. Some of the private funds would have been saved and invested; all of the government funds are consumed. Any increase in the relative size of government in the economy, therefore, shifts the societal consumption-investment ratio in favor of consumption, and prolongs the depression." [The federal government has expanded from a bloated 18–20% of the economy to 23–25% of the economy under the current administration. The Bush fiscal stimulus in 2008 and the majority of the 2009 Obama stimulus supported consumption relative to investment as did the ineffective recently repealed temporary payroll tax cut.]
6. Subsidise unemployment
"Any subsidisation of unemployment (via unemployment 'insurance,' relief, etc.) will prolong unemployment indefinitely, and delay the shift of workers to the fields where jobs are available." [Does anything need added here?]
#5 here seems to be the entire Labour/LibDim policy and most of the current Tory policy. To be fair I think Iain Duncan Smith's welfare reforms are keeping the present government free of #6, which is probably most of the reason unemployment is actually falling despite the recession continuing.
Of course none of the Institute founders ever imagined a government so insane that it would actually deliberately force us into recession by cutting the energy supply.
Labels: British politics, ecnomic growth, economics