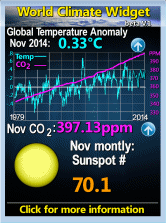 Saturday, December 03, 2011
WAR CRIMES, GENOCIDE AND WORSE: DEBATE THE DRAGODAN MASSACRE, THE DISSECTION OF 1,800 LIVING PEOPLE, ETHNIC CLEANSING OF 350,000 AND THE MEDIA CENSORSHIP OF IT.
When NATO occupied Kosovo we undertook to run a secure non-racist regime, disarm the KLA and prevent them carrying out atrocities. Instead we immediately swore them in as police, allowed to carry out massacres, such as the murder of 210 civilans outside the British Military HQ at Dragodan, in the British occupation zone (acknowledged in Parliament and under the FoI http://a-place-to-stand.blogspot.com/2008/01/dragodan-massacre-freedom-of_23.html ); the ethnic cleansing of 350,000 civilians; kidnapping thousands of schoolgirls and boys to sell to brothels (attested by a British officer and, years later, by Amnesty Int); and the dissection, while still alive, of 1,800 people to sell body parts (now acknowledged by the Council of Europe). Parliament should acknowledge and debate such atrocities & consider whether the war against Yugoslavia was in any way defencive, since otherwise, under the principles we endorsed at the Nuremburg Trials, it is unambigouusly criminal.
---------------------------------------------------------------
I put this up on 1th Oct, 10th Oct, 14th Oct, 28th Oct, 18th Nov and 29th Nov. It was officially rejected twice and disappeared on the other occasions. The official and different reasons for rejection are posted below and readers may decide for themselves if they are valid.
Your e-petition "WAR CRIMES, GENOCIDE AND WORSE: DEBATE THE DRAGODAN MASSACRE, THE DISSECTION OF 1,800 LIVING PEOPLE, ETHNIC CLEANSING OF 350,000 AND THE MEDIA CENSORS" hasn't been accepted.
E-petitions cannot be used to request action on issues that are outside the responsibility of the government. This includes:
party political material
and then
commercial endorsements including the promotion of any product, service or publication
issues that are dealt with by devolved bodies, eg The Scottish Parliament
correspondence on personal issues
I hope you will sign it. In any case these facts are is now up on a UK government forum
Labels: British politics, International politics, Yugoslavia