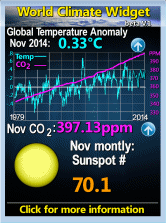 Sunday, November 13, 2011
HILLHEAD COUNCIL BY-ELECTION PUBLIC MEETING
UKIP SCOTLAND
Britain's 4th largest political party
At least 75% and probably as much as 93% of the cost of electricity is governmental. We subsidise up to 36p per kwh for electricity that can be produced by the nuclear industry for 2.2p. It is this that is driving our industry abroad and has put us in recession and any politician who supports subsidy and claims to care about the million Scots homes in fuel poverty cannot be trusted on anything else either.
Clean streets should be a higher priority than keeping the council unions happy.
Neil proposed, as an alternative to the £300 million rail connection from Glasgow airport, a monorail to the main rail way line. When the Transport Minister challenged him to find a company to do so he did and they offered to build it for £20 million. That Labour/LibDem government refused the offer as did the subsequent SNP one who spent £40 million cancelling their predecessor's project.
End the ideological hatred of cars.
"Catastrophic global warming", endorsed by all the traditional parties is clearly false.
TUESDAY 7.30 HILLHEAD PRIMARY
HEAR THE FACTS BECAUSE YOU KNOW THE BBC CENSOR WHAT THE REAL OPPOSITION SAY
Labels: British politics, Scottish politics, scottish progress