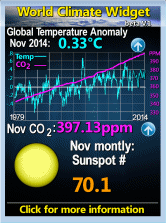 Thursday, June 23, 2011
Tunnel boring
seems to have become very matter of fact since the
Robbins company
, in the late 1950s developed longer lasting cutters. Today you can get a
"slightly used" tunnel boring machine for $300,000
. I think this
explains why the Norwegians have been able to mass produce 750 km of tunnels at £4 million per km
. That plus they leave the walls rough while we smooth them over with concrete as with the
Hindhead Tunnel (£371 million)
.
Pictured
. Personally I think the natural rock looks way more cool.
None of this explains why our government insists it is impossible to bore the Forth tunnel of a bit over 2 km for under £6,600. If there is an explanation that doesn't involve incompetence, bureaucratic parasitism and fraud I would certainly be interested to hear it but it is not a subject any of our main party politicians are willing to discuss.
But lets look at some of Norway's tunnels, via Wikipedia where they are linked.
There are over 900 road tunnels in Norway with total length exceeding 750 km. [1]
The longest road tunnels (>7 km, with opening year and length) & cost where given
Lærdalstunnelen, 2000, 24505 m, world's longest road tunnel £119 million [4.8m/km]
Gudvangatunnel, 1991, 11428 m
Folgefonntunnel, 2001, 11150 m
Korgfjelltunnelen, 2005, 8530 m £49.5 million [ £5.8 m/lm ]
Steigentunnelen, 1991, 8079 m
Bømlafjordtunnel, 2000, 7888 m, see also below
Eiksundtunnelen, 2008, 7765 m, see also below £55 million [ £7 million ]
Svartisentunnelen, 1986, 7615 m
Høyangertunnelen, 1982, 7543 m
Vallaviktunnelen, 1985, 7510 m
Åkrafjordtunnelen, 2000, 7400 m
The longest subsea road tunnels (see also List of subsea tunnels in Norway)
Bømlafjordtunnel, 2000, 260 m below sea level, 7888 m,
Eiksundtunnelen, 2008, 287 m below sea level, 7765 m, world's deepest undersea tunnel
Oslofjordtunnel, 2000, 134 m below sea level, 7230 m
Nordkapptunnelen, 1999, 212 m below sea level, 6871 m,
Byfjordtunnelen, 1992, 223 m below sea level, 5875 m
Hitratunnelen, 1994, 264 m below sea level, 5645 m
The longest railway tunnels
Romeriksporten, 1999, 14 580 m
Lieråsen tunnel, 1973, 10 723 m
Finsetunnelen, 1993, 10 600 m
Kvinesheitunnelen, 1943, 9 065 m
Hægebostadtunnelen, 1943, 8 474 m
Trollkona tunnel, 1987, 8 043 m
Ulrikentunnelen, 1964, 7 670 m
Majorstuen-Hasle (Fellestunnelen, and more for line 5), Oslo Metro, 1966–1987, 7 060 m
The Norwegians are world champion tunnelers. They build road tunnels longer and cheaper than anyone else, mostly with a system of investor owned toll tunnel concessions, sometimes with government subsidies...
But the most extraordinary feat of the Norwegians is their low tunnel costs. The Laerdal will cost $130m, just $2.5m/lane-km ($4m/lane-mi.) Other tunnels are regularly built in Norway for $3m to $4m/lane-km.
ctd
So lets enjoy some pictures:
Lærdalstunnelen
,
Bømlafjordtunnel
,
Åkrafjordtunnelen
,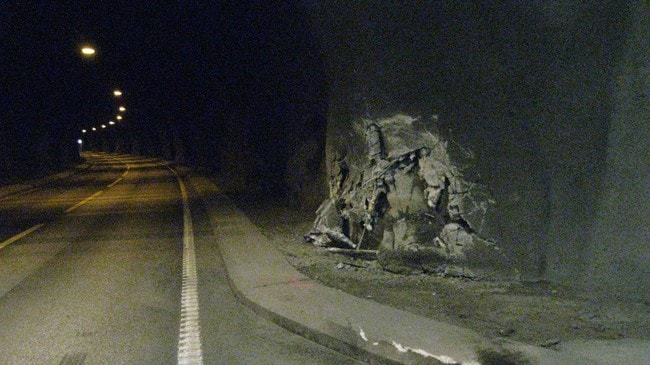 Jossingfjord_tunnel.
Nordkapp
Intersection of tunnels - Trondheim
Trondheim has a population of 173,000 and it has multiple tunnels. Think how transport in Scotland, particularly but not exclusively in the Highlands and islands could be revolutionised if we had a similar standard of transport systems. We are told that the M74 extension, a few miles of conventional motorway which only slightly speeds up transport is
already on line to produce 700 jobs
. Good transport and perhaps also good education are the main things government can do to improve national wealth.
Norwegian Tunnel website
here.
Labels: Forth crossing, Science/technology, scottish progress