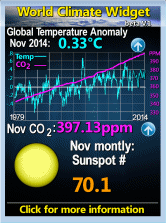 Wednesday, June 15, 2011
I am very pleased to be able to introduce Andrej Pavlovic's new blog.
Yugoslav Affairs

http://yugo-affairs.blogspot.com/
I
recently commended
the regular newsletter he produces collating news stories about what went on and is still going on in former Yugoslavia. He is now making this permanently available on blog and there is a lot of it for news that we never see "officially".
All stuff that could hardly be more totally censored by the Anglo-American media if every single journalist were loyally under Stalinist control. How that is possible if they aren't all entirely corrupt is something I have yet to see an explanation for.
As I said Andrej has been collating these for some time but now that he is also listing them on his own blog I expect him to, fairly quickly, build up a library of information, links and photographs
Labels: Government parasitism, International politics, Media, Yugoslavia