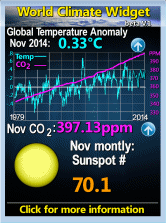 Thursday, May 27, 2010
Yesterday
I proposed charging for the creation of
Enterprise Zones
to raise £10 billion. Today I say what should be done with it.
X-Prize trophy
A Scots Technology Prize foundation. Oh I have done
variants of this before
, many times
before
indeed it is
one of my oldest proposals
even predating this site. On the other hand the
only argument ever put against prizes is that they cut down on politician's powers of patronage
.
So we set up an Scottish Technology Prize Foundation with this £10 billion plus getting all the money from the Scots share of the national lottery,
(another retread funding idea)
a bit over £100 million a year. If the fund is well managed like the
Norwegian Petroleum Fund
it should increase value by close to £1 billion a year. That certainly puts it in a very strong position. An added strength is that it should be open only to Scottish organisations*. The definition of "Scottish" would be for the lawyers so long as at least 50% of the money was spent here & business taxes were paid here. If Burt Rutan were to relocate his Virgin Galactic team to Scotland to be eligible for the prize I for one would be extraordinarily happy to see such a person do so & the spin off, both economic & cultural, from having many of the world's cutting edge technologists here cannot be underestimated. Even so it seems unlikely that all the leading space developments of the 21st century will be achieved purely by Scots, native & immigrant. That in turn means that only a small fraction of the first place prizes will be paid out. This is why I have labeled it a technology prize not merely a space prize.
With £10 billion ($15 billion) in reserve & an extra billion a year we could just about fund all Jerry Pournelle's proposed prizes
1. The sum of $2 billion to be paid for construction of 3 operational spacecraft which have achieved low earth orbit, returned to earth, and flown to orbit again three times in a period of three weeks.
2. The sum of $5 billion to be paid for construction and maintenance of a space station which has been continuously in orbit with at least 5 Americans aboard for a period of not less than three years and one day...
3. The sum of $12 billion to be paid for construction and maintenance of a Lunar base in which no fewer than 31 Americans have continuously resided for a period of not less than four years and one day.
4. The sum of $10 billion to be paid for construction and maintenance of a solar power satellite system which delivers at least 800 megawatts of electric power to a receiving station or stations in the United States for a period of at least two years and one day.

which would take $29 billion (£20 bn) if you assume it will take a dozen years before they are all achieved by Scots. If however the prizes are only for making the 1st such, with perhaps 1/3rd to 1/2 for the first team of Scots, in their own spacecraft, setting up a lunar base then there is no possibility all these prizes will be called. This leaves lots of room for a very full range of prizes in all technology fields, such as John McCain's proposed improved battery prize or an aging research one like the M-Prize. Indeed if there ate many & the average size of prize is under $1 bn the laws of statistics will come into play & make it a statistical impossibility that more than a small minority would be won. Thus with an expected total available of about £20 bn prizes, to Scots alone, of £200 bn could offered. And if that isn't the best way to make Scotland the world's leader in technology, the way it was a century ago when 80% of the iron hulled ships in the world had been built here then economic motivations are not what economists, of all schools of thought, think they are.
Variation
I would also propose an international reciprocity agreement whereby any other country or state which was willing to put in the same amount of money, proportionately to its GNP & take a mortgage to proportionately match the original outlay could be equally entitled to the prizes. Perhaps there should be a slight loading for substates because it is easier to relocate with the USA, or other, than across national boundaries (but then Scotland might lose under that rule too). The Foundation's HQ should remain here - there has to be some minor perk from starting it. I suspect Singapore, Abu Dabi & New Mexico would queue up to join & in time it would become a worldwide phenomenon.
But Would it work In the Real World
In an ideal world no because the initial funding relies on state parasitism being so overwhelming that would be investors would be willing to pay over £10 bn just so that in 0.16% of Scotland they would be relatively free to invest. In an ideal world our government would not be so destructive. Fortunately/unfortunately there is no sign whatsoever of our politicians changing their ways.
Perhaps my estimate of the demand for such enterprise zones is wrong but that is hardly an argument against. At worst we might either raise £2-3 billion or might have to offer twice the area. For a scheme that would give us the solar system & an end to aging, with us on the leading edge, that does not seem an onerous price.
The reason I think it won't work is because our politicians won't let it. They are already committed to destroying half our economy over the next 10 years. They are wholly opposed to the Scots Enlightenment commitment to progress. If such a scheme ever got off the ground they would strangle the Foundation plan at birth & steal the money for their supporting parasites or turn it into a quango of eco-fascists who would just use it for even more windmill subsidies.
Maybe I am wrong on that - I will let you know if any party shows a willingness to do this.
If not practical here then where?
Almost any small developed country or US state with a serious scientific base could do it. Scotland has
perhaps, per capita, the world's best scientific
base. The other requirement is the ability to raise this much revenue in exchange for cutting back some parasitic government control. Planning permission for land use is an obvious one & one that fits us well because we have so much unused land which the state prevents us using. Ronduck has mentioned a similar problem/opportunity in Arizona where the federal government own much of the land. However there are other sorts of parasitism - the state could instead sell licences for casinos, or national lotteries, or cannabis, or GM foods or .... well add your own national bete noire.
Almost any small developed country.
Big countries (Westminster politicians note) even easier
Labels: Fixing the economy, Scottish politics, X-Prizes