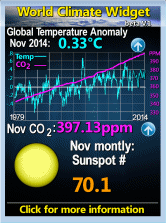 Monday, December 20, 2004
OUTER SPACE MOTION
Conference calls on the Scottish Parliament to offer a prize of 20 million pounds to the first Scottish group to soft land a vehicle on an asteroid beyond the orbit of Mars by 2050
This is the wording of yet another motion I had put to conference, in 2002. The fact that it was rejected for debate with considerable amusement did not particularly surprise of distress me.
Though I had proposed it in a slightly tongue in cheek attention grabber it is a quite seriously useful proposal. The prize is 3 times that put up as the
X-Prize
for the first commercial space trip, of which nobody had heard then, but which has since produced
Burt Rutan's successful Spaceship one
.
The total cost of this would be a maximum of 20 million over 48 years.
The advantages, as I saw it, would have been
1) It would be valuable publicity - this is the sort of thing the media lap up though perhaps not totally seriously (the subsequent popular reaction to Beagle 2, even tho' it failed strongly suggests to me that it would have been popular)
2) It would have encouraged the satellite manufacturing industry ($1 billion a year & growing 20%) to locate in Scotland which is exactly the sort of hi-tech we need.
3) The next generation of space development (after we have got cheap launching) will involve the sort of technology that a small remotely handled probe going to the asteroid belt would make a test bed for.
4) Anything that could give us a claim to a hunk of millions of tons of heavy metals including several % gold & platinum would be likely to be cost effective.
5) If it doesn't succeed it wouldn't cost anything - somewhat unlike every other government programme.
6) I think space development is the most important human activity since, at least, the age of Columbus & I would like my country (Scot or UK) to be part of it. In 100 years time nobody will know what a Black Watch does but they may know who first landed on an asteroid.
7) If it was proposed & was not legislated into existence on the grounds the "space travel is utter bilge" the party (or individual heh heh) would later be able to say I told you so.
On a larger scale something similar would work for the UK.