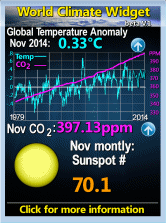 Tuesday, June 30, 2009
I liked this story that I ran across. It fits with my previously expressed opinion that the French
"have a cheerfully cynical appreciation of their own national interests; they blow up Greenpeace boats"
& as Ronduck once suggested you get more progress from countries whose peoples want their nation to be free rather than pensioners of a far away government. An opinion very much enhanced by the recent
insanity & barbarism of the Scottish parliament
.
The other point is that, though this article is listed as having been sent from London the
only British paper to mention it, which incidentally accuses French papers of "treading warily" on reporting it
,, even though their word count is longer, misses out the bit about French retaliation, which is the most fun thing about it:
LONDON: High-ranking Pakistani officials were behind the killing of eleven French ship-building engineers in Karachi seven years ago, two French judges have ruled.

Until now al-Qaida had been blamed for the bomb attack on a bus in 2002 that killed 11 engineers and three Pakistanis.

The judges suspected that the Pakistanis were retaliating over a decision by former French President Jacques Chirac, to halt payment to Pakistani officers of millions of pounds in secret commission from an 720 million pounds contract signed in 1994, for three French submarines, the Time reported on Tuesday.

The dead engineers were working on the submarine contract for DCN, the French naval shipbuilding enterprise.

Some of the money was kicked back to France to finance the 1995 presidential campaign of Edouard Balladur, Chirac's Prime Minister and rival, according to claims disclosed by the judges.

The chief of Balladur's unsuccessful campaign that year was Nicolas Sarkozy, who was then the Budget Minister.

According to media reports, the French secret service retaliated after the 2002 attack, breaking the legs of two Pakistan navy admirals and killing a lower-ranking officer.

Sarkozy, now the President of France, has dismissed as "a fable" the suspicions of the judges, Marc Trevidic and Yves Janier.

"This is ridiculous... grotesque," Sarkozy said. "Who would believe such a tale," Balladur said that everything about the submarine deal had been "completely regular".

The judges, however, told the surviving victims and their relatives that they have uncovered a trail that tied the bombing to Pakistani officials.

Investigators have also seized documents describing a web of offshore companies created to channel the commission payments, the judges said.
A sales contract with the Pakistani military, paid for by the Saudis was "completely regular". "Who would believe such a tale"?
PS 2 references on Jerry Pournelle's last week -
On Tuesday
referencing a previous admission by WHO that the promised AIDS epidemci was rubbish &
on Friday
giving world nuclear costs.
Labels: conspiracies, International politics