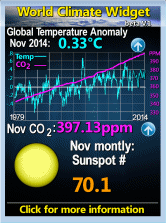 Wednesday, June 25, 2014
The "World's Greatest Problems" Solved - Government's "longitude prize"
This is the
government's recent new "Longitude Prize" of £10 million
to solve the world's greatest problems. Clearly it is neither a Longitude Prize nor an X-Prize, nor a serious attempt to solve real problems, but a bit of PR spinning by people who know nothing about any of them except that focus groups have said they are popular.
A real X-Prize, of which the real Longitude prize was an example, is given for a very specific
objective
technical achievement. Anything else is just government patrimony.
Still - that focus groups have said that X-Prizes are popular and that is an important and welcome development.
I have added my solutions in italics:
"The vote takes place
between 22 May and 25 June
, and will be held by the
BBC on its Horizon website and by text
. You can also
sign up to a newsletter
to keep up to date on the latest news. The winner will be announced on 25 June and will become the focus of the £10 million prize fund.
The challenges are as follows:
flight: how can we fly without damaging the environment? By airplane - they release CO2 which is beneficial to crop growth without having any downside like the "contributes to catastrophic global warming" totalitarian lie
food: how can we ensure everyone has nutritious, sustainable food? Market freedom, Britain quitting the EU and letting us trade with 3rd world food producers; and building the OTEC powered floating islands whose by product is seafood in vast quantities.
antibiotics: how can we prevent the rise of resistance to antibiotics? Keep some sorts off the agricultural market and held in reserve.
paralysis: how can we restore movement to those with paralysis? Powered exo-skeltons like those used for the ceremonial first kick in the Brazilian World Cup.
water: how can we ensure everyone can have access to safe and clean water? Life straws and free markets. Lomberg has repeatedly pointed out that we could supply clean water to the world for a small fraction of the cost of fighting the "catastrophic warming" fraud, so I suppose getting rid of our corrupt, totalitarian Fascist political class pushing the fraud would be a major step.
dementia: how can we help people with dementia to live independently for longer? A better question - probably safer housing and interactive computer systems would work. I may come back to this.
The food and water issues are dealt with as parts 11 & 12 here.
Minister for Universities and Science, David Willetts, said:
This prize will challenge scientists to tackle one of today's greatest scientific problems. What makes this prize so innovative however, is that the public will be given the power to decide which area of science and society will benefit from this funding.


This is everyone's opportunity to play a part in what could be the next scientific milestone.
Well I guess I have pretty much solved the "world's greatest problems" - is that worth £10 million or will it go to someone more respectful of the partasitic scum in power?
Labels: British politics, Science/technology, X-Prizes