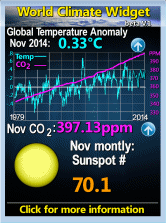 Saturday, January 18, 2014
Yugoslavia - You Can Now Accuse Our Leaders Of Nazi Genocide Without Serious Disagreement
This is a couple of my comments and couple of replies on a thread by Boris Johnson about how Germany was the primary cause of WW1. I went OTT, in my normal way about the more recent Yugoslav wars. Though OTT by the standards of "acceptable debate" everything I say is, of course, entirely true.
Nothing particularly new here - the reason I am highlighting it is that one of the other comments is wholly supportive and though the other isn't, even he admits the western power's "rectifications" were wrongful
Compare this with a few years ago, when any suggestion that NATO/Bosnian Moslems/Croats/Kosovo Albanians were in any way at fault or that the Serbs were more sinned against than sinning could be relied on to provoke hysteria.
Now I can accuse our own leaders of being genocidal war criminals, even in a thread where there is not likely to be particular expertise about these wars, and I get fulsome agreement and less disagreement:
Labels: International politics, Media, Yugoslavia