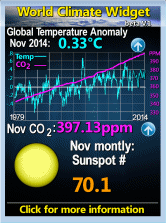 Saturday, December 14, 2013
"Britain is the Fourth Most Unequal Counrty" - Easily Proven A Total Lie
Murdo Fraser
has an interesting article on ThinkScotland today
looking at a regular lie from the Yes campaign and leftists generally - that Britain is the
4th most unequal country in the developed world
or the
most unequal in the west
or the
4th most among the richest 25
.
I must admit that having seen this repeatedly, without ant demur by the likes of BBC interviewers, I had assumed it must have some factual basis, however tenuous.
But Murdo looks at the standard measure of inequality, the Gini Coefficient (0 means total equality, 1 means .... well whatever total inequality would be) . It is an interesting read whether you believe total equality is desirable and humane or the ultimate suppression of human individualty and freedom (or both).
As it turns out in this table
we are not in 4th place (Botswana at 63) or even 4th in the developed world. 13th behind Hong Kong, Singapore, USA, Russia, Israel, Portugal, Japan, New Zealand, Latvia, Lithuania, Poland and Estonia, 5 of which are, per capita, richer than us. Both Hong Kong and Singapore are high in inequality though Singapore has a strong welfare state and socialist history while Hong Kong is probably the most free market place in the world.
Overall we place a rather boring 92nd most unequal out of 134.
Interesting to see trends. There is certainly a trend for poor countries to be more unequal - it is dominated by poor African countries down to our Marxist foe Zimbabwe (24th at 50.1).
The most equal, from Finland (117th at 29.5) are all EU members except our Marxist foe Belarus (122 at 27.9) and Albania (I don't believe any figures from Albania).
Among developed countries there is a trend for the efficient (Hong Kong, Singapore, USA, Switzerland to be higher) but not a strong one. Estonia, the most libertarian of the Baltics places 91st while Latvia and Lithuania are 84th and 85th.
All in all total equality (or inequality) seems a perverse target to choose, certainly if you are putting it ahead of wealth creation as the SNP are..
So this "leftist" claim turns out to be wholly, completely and totally, a lie. Where did it come from? Mainly it looks like everybody quoting each other as a source and nobody on the "left" being interested enough in the truth to look. Which says much about the "left" and the integrity of what the Yes campaign say generally.
Not going to go through all
5.8 million sites telling this lie
.
According to Gerry Hassan in the Scotsman the ultimate unimpeachable authority for this is 'Fair Play: A Daniel Dorling Reader on Social Justice', another site claimed an unspecified UN report. The point is that it is clearly a total lie and equally clearly those pushing it don't care.
Next time they make some assertion the question must be "What proof have you that this claim is more than 5.8 million times more trustworthy than your last false one?"
6
Central African Republic
61.3
1993
11
Bosnia and Herzegovina
56.2
2007
19
Papua New Guinea
50.9
1996
25
Dominican Republic
49.9
2005
27
Argentina
49.0
January-March 2007
56
Russia
41.5
September 2008
69
Mauritius
39.0
2006 est.
92
United Kingdom
34.0
2005
106
European Union
31.0
2005 est.
129
Czech Republic
26.0
2005
Labels: British politics, Rise of modern fascism, Scottish politics