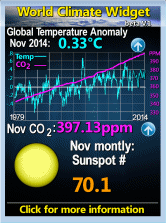 Monday, December 30, 2013
A Few Facts
Three links to useful facts.
UKIP on the EU:
The EU's accounts have not been signed off by the European Court of Auditors for

19 years in a row

.
Germany exported almost half a million (474,000)

more cars

to the UK in 2011 than she imported from the UK, exporting 3.7 times as many cars to the UK than she imported from the UK. It's not in Germany's interest to see tariff's go up on German cars when we leave the EU – there will be a free trade deal.
In September 2013 the overall trade in goods balance with the EU reached a record deficit of

£6.0 billion

. They sell so much more to us than we do to them.
Professor Tim Congdon has calculated in his 2013 Costs of the EU to be 11% of GDP, roughly £170bn to the whole economy. This includes:

Direct Fiscal cost of the EU 1.25% of GDP.
Cost of Regulation 5.5% of GDP.
Cost of misallocating EU resources/grants etc 3.25% of GDP.
The EU spends £2bn on advertising,

more than Coca Cola

did in 2008.
The EU

lost £1.2bn

of foreign aid last year
The Common Fisheries Policy has cost the UK economy £2.8bn. In 1970, there were 21,443 fishermen in the UK, about one in seven working part time. As of 2008, there were

12,700

.
The EU

Large Combustion Plant Directive

is forcing the closure of a third of our coal and oil fired power stations in 2015.
The Government admits its policies (and the EU) add

14%

to energy bills.
MEPs earn 740% more than the average EU citizen. In the UK it's

695% more

.
Baroness Ashton's EU External Action Service was set up with a

£5.8m budget

, employing over 7,000 people.
SONE (Supporters of Nuclear Energy):
WORLD ENERGY USE %
Global energy consumption grew strongly by 5.6% in 2010 – the latest figures available – to 12bn tonnes of oil equivalent (toe). It was the biggest annual growth since 1973 and took consumption to well beyond its 2008 peak. (5.6% is within random variability of the 4.8% world economic gtowth, confirming how closely they are related)
The contributions were: oil 33.5%; coal 29.5%, natural gas 23.8%; hydroelectricity 6.5%; nuclear 5.2%; and renewables 1.3%. Less useful energy was delivered because of losses in converting fossil fuels to heat and light. The main shares were: oil 28%; coal 23.8%, natural gas 19.2%, hydro 16% and nuclear 13%.
UK ENERGY SOURCES %
The UK now has to import coal, oil, gas and even biomass (wood) and within a decade could become dependent on gas imports for 80-90% of demand. In 2010 we used 227.5mtoe, up 3.4% on 2009. The useful energy supplied came from natural gas 38%; oil 32%, nuclear 14%; coal 13% and renewables 3%.
UK ELECTRICITY DEMAND %
UK electricity demand varies from around 24,000MW in summer to 61,000MW in winter. Its peak was 60,893MW in the middle of a cold spell in December 2010. Electricity generation, including pumped storage, rose 1.2% on 2009 to 381TWh and total supply, including net imports, by 1.1%. It was generated by natural gas (46%); coal (up 1% to 28%);. nuclear 16% (down 2% because of maintenance) and renewables marginally up at 6.8%. Households accounted for 31% of total demand; industry 27% and transport and services 27%; fuel industry 7% and losses 7%.
UK CARBON EMISSIONS BY FUEL
Nuclear is the cleanest fuel used in the UK today. It emits next to no CO2, taking account of uranium mining and decommissioning and waste management. Expressed in terms of grams per unit of electricity (kWh) the score is nuclear 4gm; wind 8; hydro 8-9; energy crops 17; geothermal 79; solar 133; gas 430; diesel 772; oil 828; and coal 955gpkWh.
Nuclear is 200 and 100 times "cleaner" than coal and gas respectively. It is crucial to achieving the Government's ambitious carbon reduction emissions targets.
NUCLEAR ACROSS THE WORLD
Britain led the world into the nuclear power age at Calder Hall in Cumbria 55 years ago. Now there are 440 reactors in operation in 30 countries, another 61 are under construction, 156 are planned (for the next 8-10 years) and another 343 proposed longer term. Current total capacity is 377,000MW, roughly equivalent to 370 large power stations. Sixty-one new reactors are under construction in 13 countries – 26 of them in China – and 156 are planned in 27 countries. Of these the leaders are China 51 reactors, India 17 and Russia 14. Longer term another 343 reactors are proposed in 37 countries with the same nations leading the way – China 120, India 40, Russia 30 and USA 27.
The vast bulk of global nuclear generation is still in Europe and North America – Europe 44%; North America (USA and Canada) 34%; Asia Pacific 21%; South America and Africa 1%. In 2010 nuclear generation across the world saved the equivalent of 620m tonnes of oil and 5bn tonnes of CO2 emissions.
Uranium is as prevalent in the world's crust as tin and there is no shortage. With recycling of so-called "spent fuel" and the fast reactor, now being revived, it is estimated there is enough nuclear fuel to last for 1,000 years.
NUCLEAR IN THE UK
The UK has 19 commercial reactors in operation at ten power stations – two Magnox, seven AGR and one PWR (at Sizewell, Suffolk). Nuclear power station sites (going round the coast anti-clockwise ) are Dungeness, Sizewell, Hartlepool, Torness, Hunterston, Heysham, Wylfa, Oldbury and Hinkley Point.
The Government has identified 8 potential sites for use up to 2025 – all the above, apart from Torness, Hunterston and Dungeness, plus Bradwell (Essex) where the power station has closed.
NUCLEAR WASTE
Nuclear power puts into the environment only about one-thousandth of the radiation dose received each year by the public. Some 85% comes from natural background radiation – from the soil, rocks, the sun and chemicals within our bodies. Medical X-rays are responsible for 140 times more radiation in the environment than nuclear power.
The nuclear industry has been handling its waste for 55 years and produces only about one-thousandth of the UK's annual toxic waste. It comes in three categories: low-level, intermediate and high-level waste. Ninety per cent of it is low level and is disposed of at Drigg in Cumbria. The remaining 10% needs treatment. but the annual amount of high level waste produced by a large nuclear station would only fill a London taxi. New designs of reactor will generate only one-tenth of the amount of the intermediate and high level waste from today's reactors
And a "Factcheck" on Osborne and other's recent claims that Britain is the "fastest growing country in the developed world":
"depends upon the time frame we look at.
If by 'major advanced economies' the Chancellor meant the G7 group of nations, then it is certainly true that the UK's growth of 0.8% in the most recent quarter was faster than any of its competitors, pipping the US, whose economy grew by 0.7%. The economies of both France and Italy contracted over this period.
However the opposition claims that this isn't very revealing, arguing that the fact that the economy is growing swiftly now owes much to the low baseline set by "three damaging years of flatlining".
In total, the UK economy has grown by just under 3% since the Coalition took office in the second quarter of 2010, and this compares rather less favourably to other G7 countries: only France (which has grown 2.5%) and Italy (which has shrunk by nearly 4%) have fared worse, while the US has clocked growth of 6.7% over the same period.
To put these figures into context, the OECD data suggests that over the course of 2013 so far, China has seen growth of over 9%, while other developing economies such as Argentina and Indonesia have seen growth of over 6%."
So it isn't for the developed world, merely for 7 slow growing countries, 4 of them in the EU and only for 3 months and to a level of 0.1% which is far below the accuracy, let alone meaningfulness of the figures.
I find the medium and long term trend, that we are the slowest growing English speaking nation in the world (though that requires saying that a couple of Caribbean islands with populations in the 10s of thousands aren't really a nation).
Labels: economics, nuclear, UKIP
Comments:
Bhopal Railway will release
RRB Bhopal Group D result
on official railway website. Bhopal Railway Group D Cutoff mark is also announced. The RRB Bhopal Railways Group D exams got over. Over 2 Crore candidates are written the exam. The most awaited RRB Bhopal Group D CBT1 Results 2018 will be released soon. The candidates who are all wrote RRB Group D CBT1 for the Indian Railway Helper, Gateman, Trackman, Porter, Track Maintainer, Pointsman and Hospital Attendant recruitment can only able to download Bhopal RRB Group D result Selection list pdf.
Post a Comment
<< Home