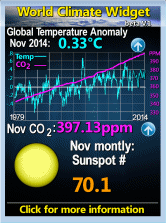 Sunday, November 24, 2013
Look Ma, UK Nearly Top Of The World In Science
This, from the Worldmapper site, is, I think, the one that shows Britain largest. It isn't a bad one to be doing well on.
"This map shows the growth in scientific research of territories between 1990 and 2001. If there was no increase in scientific publications that territory has no area on the map.
In 1990, 80 scientific papers were published per million people living in the world, this increased to 106 per million by 2001. This increase was experienced primarily in territories with strong existing scientific research. However, the United States, with the highest total publications in 2001,
experienced a smaller increase since 1990 than that in Japan, China, Germany and the Republic of Korea. Singapore had the greatest per person increase in scientific publications."
In almost every other case where the UK does well the US does better.
I have previously written of how, on citations of scientific papers, the UK comes 3rd after the US & China but does better, per capita than either or indeed all but a small number of small countries like Switzerland
.
Mind you the map is for 1990-2001 and I doubt if our position at least as regards China, Singapore etc, has held place.
Labels: British politics, International politics, Science/technology