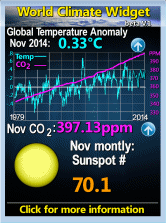 Tuesday, November 26, 2013
Requirements To Work For The BBC
A couple of useful statements about the BBC:
THE BBC is "dumbing down" science programmes because it is staffed with humanities graduates who are ignorant
about the subject, a leading academic and presenter has claimed.
Prof Lisa Jardine, who presents BBC Radio Four's 'Seven Ages of Science' series, said producers assume that their audience is as clueless about science as they are.
As a result, presenters are told to avoid using technical terms for fear of alienating people, while arts presenters can reference obscure cultural figures without,any further explanation, she said.
Prof Jardine is a professor of Renaissance Studies at University College London and is also chairman of the Human Fertilisation and Embryology Authority and president of the British Science Association.
Speaking before the British Science Festival which takes place in Newcastle next week, she claimed the idea that presenters must "mash up the difficult stuff, and particularly science, because people are not able to understand, is a complete fallacy".
The myth arose because "everybody in the BBC is trained in the humanities", she said, and although BBC Radio 4 is now introducing more scientific content, its science department is still dwarfed by the arts unit.
"Anyone who has done broadcasting on science for the BBC will know that whereas you are never asked to explain who (actor) John Carlisle is, if I say 'mitochondria' (energy-producing components of cells), they say, 'Can't you say it in ordinary language because people won't understand'.
#################################
The
BBC Trust
consists of 12 Trustees and is headed by Lord Patten.
Lord Chris Patten
is a
conservative peer
and former governor of Hong Kong; he also happens to have
13 others jobs
besides chief of the BBC. These include an
£80,000
year role as an advisor for oil company BP, and
£40,000
a year from EDF Energy. Some might well be surprised that the Chairman of the BBC Trust is receiving more pay from just these two advisory roles than the
£110,000
a year he receives for his chairmanship of the BBC Trust....
The recently appointed Director of News and Current Affairs at the BBC, James Harding, is a former employee of the Murdoch Press. While Editor of The Times newspaper, he was responsible for
exposing the identity of police blogger NightJack
by
hacking the bloggers email accounts
– which his
legal team then covered up
during a court case against the action.
Labels: BBC, British politics, Media