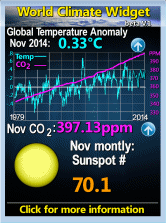 Monday, August 05, 2013
The Commonwealth
Perhaps we should acknowledge that choosing the EU rather than the commonwealth wasn't too smart.
The Commonwealth is set to overtake the Eurozone to become the largest GDP area in the world. Furthermore, the Commonwealth is predicted to have a growth rate of 7.3% between 2013 and 2017, three times faster than the Eurozone. The Commonwealth has 20% of global trade and just over 30% of the world's population.
Five of the Commonwealth nations – Singapore, New Zealand, the United Kingdom, Canada and Australia, are ranked in the top ten countries worldwide for doing business (2010) and are classified in the Very High Human Development Group
That makes it significantly larger than the USA too. Granted not as united but as I have previously said of the USA, being united may not, in present economic circumstances, be a good thing.
I have suggested that confederation, i.e. sovereign states deliberately pooling some of that sovereignty for defence and free trade is the optimum choice. Machiavelli described such confederation of 12-14 members as the 2nd best option but his "best" was one strong power with allies and auxiliaries (he meant the early Roman Empire) because confederations (ie Switzerland) could not come under the strong leadership to go out and conquer new territory. I would agree with Machiavelli about the effect but would disagree that such ability to conquer is an improvement.
Actually I think I could make a good case that if Italy and the Mediterranean world had never become united as one Empire, they wouldn't have eventually collapsed to the assorted Huns, goths and vandal tribes.
The Commonwealth is not as united as such a confederation. Nor is it likely that we would get that unified. On the other hand some movement, such as free trade area status, a certain amount of internal consultation on defence and foreign affairs, mediation between members (like India & Pakistan) and some other things which I will get by too, are practical. And desirable so long as the aim is to talk together rather than any pressured union.
Labels: British politics, International politics, Progress