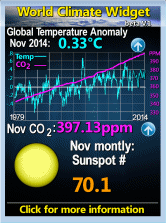 Thursday, August 22, 2013
14/15ths of Cable Cost Goes Walkabout - Letter West Highland Free Press
I listed
this letter once before
as being published by the Courier. I am reprinting it here again because a very interesting gentleman, Grant Cornwallis, part of
Wild Land News
came to my shop recently to say that when he read it in the West Highland Free Press on November 23rd last year he was sufficiently impressed to have kept a copy and eventually looked me up.
He had also been a little surprised that nobody from the Holyrood parties had tried to reply, to a letter of which he was remarkably flattering. I was less surprised since experience has shown me that when they are caught (as, immodestly, is almost always the case with my letters) they take refuge in silence.
That it had
hit the nail on the head sufficiently well to be unanswerable
is also confirmed by the fact that the WHFP is extremely politically correct and right on and would certainly have published any reply.
We had a long natter about the state of the world. He is a real environmentalist but is therefore open to believing some of ecofascists may be honest, but he was rational and our views were close enough, but also far enough apart, to make discussion interesting.
I was gratified that an intelligent individual, so many months after the event, had kept the letter and taken the time out to talk about it. Also grateful to know it had been published in the WHFP.
In a period when I have been a bit short of published letters particularly in the Scotsman which has had relatively few from the Letter Writer's Guild lately I am pleased to have confirmation that it is not any lack of quality. I am now approaching 1,000 letters (well about 20 sent out to 50 papers) on the BBC's 28 gate fraud, not one of which has been published. When I first started writing letters many years ago I would be disappointed at a less than 50% hit rate.
Clearly if it is not because I am less capable now it must be because I am hitting uncomfortable targets with precision. Which in turn says a lot about our free media.
"
I am no fan of windmills - they are 10 times the cost of conventional power, intermittent, unreliable and tend to destabilise the smooth voltage on which the grid and modern technology depend - however I have sympathy with windmiller's dismay over the price increase, to £775 million, of a cable between the western Isles and the mainland.
The Aberdeen bypass, at £23.3 million a mile is 8 times more expensive than new roads across the EU & US are. The same applies to the Forth tunnel which is 8 times more expensive, after adjusting for inflation, than the previous Forth bridge.
By comparison, a few years ago, Norway signed a contract with Nexans to lay a much longer cable (292km) at a cost of $98 million (then about £50 mill) in the North Sea. This seems to be the normal cost in the rest of the world.
Thus in this case we are greatly exceeding the normal situation of Scottish public projects costing 8 times what they do elsewhere. In this case it looks like well above 15 times.
Before the Forth crossing contract was signed I e-mailed every MSP asking why so much of the money goes walkabout but got only one, not entirely coherent, reply.
Can none of our elected leaders tell us why everything they do costs us so many times more than it would elsewhere in the world and where the money they take from us goes?"
Labels: Forth crossing, Government parasitism, letters