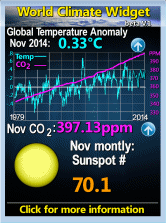 Sunday, February 24, 2013
BBC Perjury Case for 28 Gate - Police move with Deliberate Speed
Back on the 1st of February,
having already spent some time reporting to the UK's Attorney general's office, I contacted the Glasgow police to report the perjury in court of Helen Boaden. then BBC head of News, now Head of Radio, and possibly others.
Having seen the police spending about £2 million prosecuting Tommy Sheriden for the samer crime but in less simple and blatant cirumstances I and trusting to justice being delivered in a politically impartial way I expected them to immediately act. The fact that I immediately received an email promising a response within 48 hours confirmed this view.
On the 4th email I got bacj a reply saying that the police hed tried to phone and visit me "numerous" times, at my shop but it had been closed. Why none of these occasions was when shops are open was not explained.
Then on Thursday I got a phone call the circunstances of which are clear from this replu I then emailed.
"Dear Constable Graham,
Thank you for your telephone call today (21st Feb). Since you specifically refused to put in writing (letter or email) what you said please confirm if I have got anything wrong.
You confirmed that perjury is a serious crime which the police are duty bound to investigate.
You confirmed that I had been misinformed by the Attorney General's office (whether this was due to lack of knowledge of the law by them or a deliberate & corrupt attempt to waste time or for some other reason I can only speculate) in them telling me that this case should be reported to my local police force.
You initially confirmed that you would pass this up to your Intelligence Unit who could find out what the plocal police authority responsible was and pass that on. Then you asked me to say where the trials in which Ms Helen Boaden apparently perjured herself., probably along with others..
Then, since I didn't know the court site you reversed yourself and said the intelligence unit would not pass on the information until that was done.
I trust this will help. I don't know where the earlier cases were seen but I assume the court records will show
.
http://www.bailii.org/ew/cases/EWCA/Civ/2010/715.html
Neutral Citation Number: [2010] EWCA Civ 715
Case No CO/7618/2006
IN THE HIGH COURT OF JUSTICE C1/2009/2326
COURT OF APPEAL (CIVIL DIVISION) ON APPEAL FROM THE HIGH COURT OF JUSTICE QUEEN'S BENCH DIVISION, ADMINISTRATIVE COURT
The Hon Mr Justice Irwin
Case No CO/7618/2006
Royal Courts of Justice
Strand, London, WC2A 2LL
23/6/2010
B e f o r e :
THE MASTER OF THE ROLLS
LORD JUSTICE MOSES
and
LORD JUSTICE MUNBY
____________________
Between:
STEVEN SUGAR
Appellant
- and -
(1)THE BRITISH BROADCASTING COMMISSION
(2) THE INFORMATION COMMISSIONER
So I assume that would be the Met
I trust, you will make a point of saying how much effort the Scottish police put into the Sheriden case and that unless the Met are wholly corruopt or can produce an unimpeachable reason, they must use their best efforts to prosecute the various BBC perjuries. I would also like an email confirmation from them on their progress.
Bearing in mind that the police have been willing to spend approx £2 million, correctly, prosecuting Mr Tommy Sheriden, in a case which was not remotely as clear cut or blatant as the BBC & their employee's lies (& for which there were clearly far more mitigating circumstances) , I trust I have not put the authjorities to any comparable inconvenience.
Thanks for the response, which, according to the original email acknowledgement, should have come within 48 hours, to the report first made to you on the 1st of February and which I have had to repeat several times."
The officer has not contacted ne to dispute that my record of the phone call is accurate. So far, neither has the Met.
However nobody has disputed that there is a clear prima facie case that Ms Boaden is indeed guilty of prejury, possibly along with others or indeed the entire BBC organisation, in claiming not only that the 28 gate attendees were scientists but going beyond that and saying the represented a diversity of views.
Doubtless the Met will exercise the sort of due diligence on which a free societry depends. I will report.
#########################
Incidentally in the intervening period I have been cautioned by the police for allegedly putting up posters, whose accuracy was not disputed, on lamp standards around the BBC Scotland building. The BBC complained about this claiming that the lamp standards are BBC property. I have put in an FoI to them to ask where the division between BBC lamp standards and those publicly owned is.
Labels: BBC, British politics, Rise of modern fascism
Comments:
I was extremely inspired by this post, this site has dependably been wonderful news. Much thanks for such a fascinating post. Continue working, awesome occupation! To tell you further, each and every
top essay writing service
has to pass through different plagiarism checks because we dont compromise on it. You can just forget about all your worries by knowing that all your work will be completed with high standards.
Post a Comment
<< Home