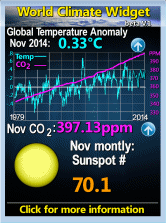 Friday, January 18, 2013
Sky City One Will Be Just The First
This is the Sky City One, intended to take 3 MONTHS to build (& much longer to get permission) in China.
Construction is expected to begin early this year of Broad's 220-story Sky City in Changsha, in Central China's Hunan province. Once completed, it will rise 10 meters higher - at 838 meters (2,749 feet) - than the Burj Khalifa in Dubai, currently the world's tallest building. Sky City's construction cost is estimated at $620 million; the Burj Khalifa, completed in 2010, took five years to build at a cost of $1.5 billion.
$620 million is £400 million, just under the cost of the Scottish Parliament building, or about 75% of we take account of inflation.
"In 2011, they built a 30 floor building in 15 days and another 15 floor building in 6 days.[6][7] Previously, they had intended to build a 666 m (2,185 ft) tall skyscraper, and not 838 m (2,749 ft), but the local government wanted the world's tallest building, hence the current plans.[6][8] The company has constructed 20 buildings in China using the method and has several franchise partners globally
nearly 83% will be for residential purposes, housing up to 17,000 people. 5% will be for the hotel housing 1000, while 3% each will be dedicated to schools, hospitals, offices and shops."
The further development is that Broad intend to build such structures around the world.
"The idea is to set up franchises anywhere such as the United States, using the techniques of making sustainable prefabricated construction materials," Wang said from Broad USA's headquarters in Hackensack, New Jersey.
Their role in Britain seems to be currently limited to membership of the Climate Group, a building lobby organisation committed to global warming alarmism. Broad's owner claims to believe in this nonsence and he may even be telling the truth but supporting such lobbysists is a good way of getting a foot in the door.
It is therefore clear that they are intending to build here if they are allowed to.
At £19,500 per occupant for the 83% of the building that is residential they would certainly be able to provide all the housing all out politicians say they want. On fact i suspect that if they don't want to build the world's equal tallest building again and again but simply fo the first level of the 5 levels shown costs would be spectacularly lower.
"Setting out the budget to Parliament, Finance Secretary John Swinney pledged £180 million over two years for construction, skills and employment and a green economic stimulus. He also confirmed more rapid delivery of the Schools for the Future programme worth £80 million."
No mention of how many houses that will build, or how many schools. My guess is very few. My certainty is that if the politicians had really wanted houses they would not have to put a penny into subsidising it. They would only have to allow mass prefabrication techniques, like Broad's to work here years ago.
Labels: British politics, Science/technology, Scottish politics