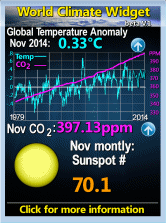 Friday, December 14, 2012
Glasgow City Chambers Compared To The Holyrood Building - An Era of Civic Pride
As I reported yesterday I was in the Glasgow City Chambers on Wednesday which brings up this comparison.
Inside it is a magnificently opulent building clearly designed to show the Victorian grandees confidence in Glasgow as the "2nd city of the Empire".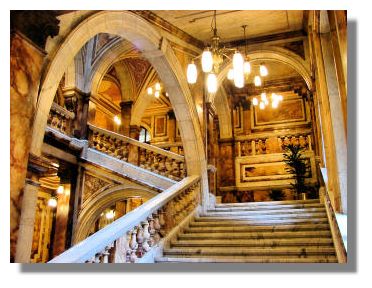 On 6 October, 1883, 600,000 spectators watched a trades march of skilled workers from the city's
heavy industries and a civic-masonic procession converged in George Square for the laying of the foundation stone by the Lord Provost.
Four years later, the topmost stone, the apex of the central tower – was laid and on 22 August, 1888, Queen Victoria performed the inauguration ceremony.
The design of the pediment – the ornate, triangular gable crowing the front of the main building – was changed in 1897 to celebrate the Queen's Diamond Jubilee.
Original proposals illustrated the Clyde and the city's manufacturing going to all parts of the world. The design was changed to show Queen Victoria enthroned and surrounded by figures of Scotland, Ireland and Wales "receiving homage and congratulations of her subjects from all parts of the world." Above the pediment are representations of Truth, Riches and Honour. ..
Facts
The City Chambers building cost £552,028. Including furnishings, the whole project cost £578,232.
The original building covered 5016 square metres. With extensions, now 14,000 square metres.
---------------------------
That makes it half the size of the 31,000 square metre Scottish Parliament which cost £414 million (official cost not including landscaping & some other stuff).
According to the inflation calculator
£578,232.00 in 1888 is equivalent to £48,122,754.95 in 2008
£48 million as against half of over £414 million. And this comparison is valid because Glasgow's bloated capitalists, who also provided us with water supplies and a subway, were deliberately trying to push the boat out to celebrate their city. Nor did our social democrat leaders today demonstrate involve the people in Holyrood building with anything so proletarian as the "trades march of skilled workers from the City's heavy industries". Instead the heavy industries are gone, except for buying in foreign windmills and erecting them. And I am willing to bet money that the City Chambers will remain more impressive in another century.
Labels: History, Scottish politics, scottish progress
Comments:
I have to agree that Glasgow's building is and will remain more impressive. I don't always agree with David Dimbleby but I think he was about right when he compared "Follyrood" with a second rate Spanish airport terminal. Bundles of undressed sticks is already very dated and inappropriate for a building hoping to exude prestige.
Post a Comment
<< Home