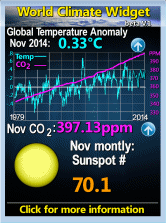 Friday, November 30, 2012
By-Election - Things Will Never be the Same
Rotherham
Sarah Champion (Labour) 9,866 (46.25%, +1.62%)
16,741
Jane Collins (UKIP) 4,648 (21.79%, +15.87%)
2,220
Marlene Guest (BNP) 1,804 (8.46%, -1.96%)
3,906
Yvonne Ridley (Respect) 1,778 (8.34%)
Simon Wilson (Conservative) 1,157 (5.42%, -11.32%)
6,279
David Wildgoose (English Democrat) 703 (3.30%)
Simon Copley (Independent) 582 (2.73%, -3.58%)
Michael Beckett (Liberal Democrat) 451 (2.11%, -13.87%)
5,994
Ralph Dyson (TUSC) 261 (1.22%)
Paul Dickson (Independent) 51 (0.24%)
Clint Bristow (Independent) 29 (0.14%)
Labour majority 5,218 (24.46%)
7.13% swing Labour to UKIP
Turnout: 21,330 (33.63%, -25.37%)
The highlighted numbers are the results at the last election.There is some distortion because turnout is way down as it always is at by-elections.
Ukip have more than doubled our vote; Labour & BNP have halved; the Conservatives down to 1/5th, behind the BNP & Respect & the LudDims have lost 12/13th of their vote and sunk to 8th place.
That is an unheard of result.For silliness I tried putting that proportionate loss into the
Electoral Calculus site (they don't do \UKIP and are clearly a little put out by reality) and the result is Labour get 18 seats and neither Cons nor Pseudo-Liberals get any.
That is not going to happen but we are certainly in uncharted electoral territory.
It can reasonably be argued that the UKIP result was skewed by the child siezure case.
But it can equally be argued that UKIP is, according to all trends, on a rising tide and we can expect to do better in future.
It is certainly proof that the British people are sick to the back teeth of our corrupt parasitic ruling class. I have said that I think there is at least an even chance that the child seizure was a deliberate ploy by Labour activists to frighten people to "Vote labour or we'll take your children".
That sounds, and is, incredible but we know (A) that this has been done before when thev EDL lady's child was stolen and (B) that it is less insane than government paid warming hacktivists thinking that showing a video of them killing children who think for themselves would persuade people. They undeniably did think that.
If the political class is that diviorced from reality & so cosseted, we must expect more such lunacy from an increasingly hysterical political class. Remember that though the child murdering video went viral online proving it was a real news story it remained and remains to this day, entirely censored by the state owned and regulated broadcasters and most of the allegedly free, but undeniably censoring for totalitarian ends, media.
The other results are eclipsed by Rotherham but in any other circumstances would have been earth shattering:
Middlesbrough
Andy McDonald (Labour) 10,201 (60.48%, +14.60%)
Richard Elvin (UKIP) 1,990 (11.80%, +8.10%)
George Selmer (Liberal Democrat) 1,672 (9.91%, -10.00%)
Ben Houchen (Conservative) 1,063 (6.30%, -12.48%)
Imdad Hussain (Peace) 1,060 (6.28%)
Peter Foreman (BNP) 328 (1.94%, -3.90%)
John Malcolm (TUSC) 277 (1.64%)
Mark Heslehurst (Independent) 275 (1.63%)
Labour majority: 8,211 (48.68%)
3.25% swing UKIP to Lab
Turnout: 16,866 (25.91%, -25.44%)
UKIP again second - the Tories 4th in another safe Labour seat. Croydon North
Steve Reed (Labour) 15,898 (64.71%, +8.69%)
Andy Stranack (Conservative) 4,137 (16.84%, -7.28%)
Winston McKenzie (UKIP) 1,400 (5.70%, +3.97%)
Marisha Ray (Liberal Democrat) 860 (3.50%, -10.48%)
Shasha Islam Khan (Green) 855 (3.48%, +1.51%)
Lee Jasper (Respect) 707 (2.88%, +2.35%)
Stephen Hammond (Christian Peoples Alliance) 192 (0.78%)
Richard Edmonds (National Front) 161 (0.66%)
Ben Stevenson (Communist) 119 (0.48%, +0.17%)
John Cartwright (Loony) 110 (0.45%)
Simon Lane (9/11 Was an Inside Job) 66 (0.27%)
Robin Smith (Young People's) 63 (0.26%)
Labour majority: 11,761 (47.87%)
7.99% swing Conservative to Labour
Turnout: 24,568 (26.4%, -34.25%)
This time the govwerning party managed to hold 2nd place - a good result for the Tories by the standards. Note, however that lots of other minor parties took serious votes between them. - though the BBC supported and government paid Greens could only find a candidate for 1 of the seats. The old parties have lost all credibility but UKIP, while the clear leader among alternatives, have not yet sealed the deal with the voters. ####################### There were 2 straws in the wind on Question Time last night. Having, yet again refused to have a representative of what seems now unarguably Britain's 3rd party, the BBC arranged a question on "whether UKIP supporters should be allowed to adopt" & Dimbloeby twice broke in to suggest that UKIP, who were refused any right of reply, were racist. This is the only claim the totalitarian fascists have, and with no factual support, but expect more smears. On the other hand a couple in the audience said that they had been refused a chance to adopt because the husband was also an American citizen. The social worker specifically told them, this after it had all been set up and the girls prepared. She had told them that if he were only to give up his citizenship of the the supposed capitalist heartland they could look after the girls. That is obscene, corrupt, bullying, fascist and child abuse typical of the most disgusting section of our political establishment. It is something up with which the British people will not permanently put.
Labels: British politics, election, UKIP