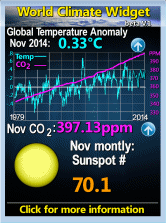 Tuesday, August 07, 2012
Herald Letter
Norwegian ferries are held up as an example for Scotland by Mr Hill (letter Mon) as an alternative to the Rest and be Thankful road link.
However Norway provides a much better example if we want a modern and convenient transport system in Scotland.
Over the last couple of decades Norway has cut 700 km of tunnels at a cost of under £5 million per km. If this is technically possible on that side of the North Sea it is here too. Indeed a Norwegian company offered to cut one tunnel between the Shetland Mainland and Yell for a quoted price of £23 million.



The Scottish Tunnel Project is a proposal that we cut about 160 km of tunnels across Scotland. Gourock-Dunoon; via Rothsay, and across Loch Fyne to Kintyre would make that peninsula less than an hour's drive from Glasgow. Also provide another route to Oban. Other tunnels proposed would link to Islay, Jura, Arran, Lewis, Mull, Orkney, Isle of Man, Ulster. 2 under the Forth and a Tay estuary tunnel.
Together these would cost about £800 million - less in total than the cost of buying and running 4 ferries for 3 decades. And less than 1/3rd of the cost of one new Forth bridge.
This would revolutionise Scotland's transport system, as it has revolutionised Norway's and helped Norway become the second wealthiest country in the world (after Singapore).
This has been adopted by UKIP Scotland as the sort of progressive economic policy Scotland needs. It has also been put to all the Scottish parliamentarians who have seen no reasons why it cannot be done and may even endorse it some day.
Refs
http://a-place-to-stand.blogspot.co.uk/2011/08/tunnel-vision.html
I am really pleased that the mention of UKIP was not censored out of the letter as it was in a recent letter on the same subject I had published in the Courier. Mentioning UKIP does generally seem to discourage publication. The highlighted phrase was deleted which is rather a pity. The letter was in response to a
letter so silly
in its call for subsidy of ferries that it is difficult not to suspect he is employed to do so but it appears he is simply an artist with a
record of wanting us to subsidise his ferry hobbyhorse.
In a sensible country (such as Norway, for instance) we would be looking at a multitude of well equipped ferries criss-crossing the west Highlands and Islands, taking vast amounts of traffic off the roads.
Were the geography of the whole of the UK in anyway similar to the geography of most of Scotland we wouldn't be having this debate. I'm sure if that was the case massive funding provision would be automatically provided for ferries which are actually an alternative and a more efficient part of a sensible transport network
The idea that ferries could ever be a an alternative in capacity, cost, speed or 24 hour availability to roads or indeed tunnels is clearly ridiculous. They are useful when the distance to an island is to far for a tunnel.
Labels: letters, scottish progress, Tunnels