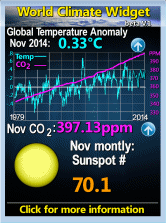 Monday, August 13, 2012
Hunterston is Scotland's deep water port. The only other place in Scotland, or indeed the UK with similar possibilities is Scapa Flo. Certainly it has the capacity, precisely because it is deep water, to exceed Antwerp/Amsterdam if given the chance.
For decades it has been on everybody's list of must do infrastructure projects. Currently
"Hunterston, with its one-mile long jetty, is able to handle modern ships of any size"
but is used almost entirely to unload 3 million tons of coal annually, mostly for the local power station.
The problem is that if you want to have a world class port you have to not only be able to unload the biggest ships you also want to be able to transport the stuff. Now Hunterston, the blue dot on the coast below opposite the small island of Cumrae, does have passable rail connections, hence it is possible to move the coal landed, but the road connection is dreadful. Since at least 70% of goods movement is by road the lack of a road is clearly the problem.
I suggest a new road of about 5 miles due east from Hunterston connecting to the 737 just north of Dalry and then a widening and dualing of the of the 737 until it reaches the Glasgow motorway near serendipitously beside Glasgow airport. Currently the Scottish government ensure that almost all "investment" in transport goes to rail, where it has a minor effect, or the Forth bridge which is an unnecessary £2,600 million white elephant of use only to whoever gets the extra £2,280 million (the previous bridge cost £320 m in today's money). Do that, then make the area an enterprize zone. Making the terminal area a bonded excise free area would allow Hunterston to develop as a transshipment point for all of the EU. Part of the Enterprize Zone structure would be building planning rules that allowed new building and allowed it to be of modular construction like the new Chinese Skycity One. Being really adventurous we could add the French idea that areas which allow the building of nuclear plants get their electricity at cost - Hunterston nuclear power station is popular here, it provides jobs in a region short of them so this would both assist in the growth of a new city here and make it politically easier to build it and keep the lights on across Scotland. This is a picture of the current A737
and by comparison of a French A71 road I ran across
Building transport infrastructure is one of the very few activities government can do that is overwhelmingly agreed can improve the economy (when it is done competently).
UPDATE I found
this useful article on why we should have a deep water posrt at Hunterston.
It was written 7 years ago and nothing seems to have been done since.
Labels: Fixing the economy, Scottish politics, scottish progress
Comments:
I suggest something much more ambitious. Why not build a motorway to the terminal? Why? Well, if you realise that the Mull of Kintyre is the best way to cross to Ireland from the UK, and that via a series of bridges/dams from Hunterston to cambrae and onto the Mull of Kintyre, we could build a motorway bridge to Ireland ...
More sensible than spending £2,600 million on an nnecesary Forth bridge when a tunnel could be cut for £30 m.
Are you considering standing for the leadership of the Natlabcondem Party?
Post a Comment
<< Home