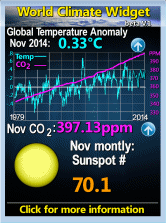 Monday, July 23, 2012
Brian Monteith, the former Conservative MSP (& also formely that party's source of ideas before they decided to do without) has written about UKIP in his regular Scotsman column. It is as supportive of the party as any non-party writer could be.
===================================
David Cameron was challenged to a public debate about Britain's European Union membership by Nigel Farage MEP,... Downing Street had not responded, preferring, it would seem, to avoid giving the challenge any credibility; but such an approach is out of date, for disaffected Conservatives have been investing credibility in UKIP for quite a while now.
Later in the week the Prime Minister gave an interview where he said he could never campaign for Britain to leave the EU. What, not even if negotiation of new treaties as a result of the eurozone crisis creates a federal system without the opt-outs David Cameron wants? Such assertions make the Prime Minister UKIP's best British recruiting sergeant....
of those who voted Conservative in the 2010 general election some 34 per cent are no longer committed to supporting the party again; 14 per cent don't know how they'll vote, 10 per cent will vote for UKIP and 10 per cent will vote for Labour, the Liberal Democrats or someone else. Thus, UKIP may take as many votes from the Conservatives as all the other parties put together can.
...the by-election that will follow if former Liberal Democrat Cabinet minister Chris Huhne is found guilty of perverting the course of justice and forced to resign his seat.
.... The verdict would be known just as the Tory party conference gets underway. While the date for any by-election would be in the gift of the Liberal Democrats, it would need to be held within six months and it would be reasonable to expect that UKIP is already preparing for that eventuality.
Who would be UKIP's candidate be? Well it is surely no coincidence that Farage visited the seat last week. Eastleigh was a solid Conservative seat from 1955 until it was lost in the 1994 by-election to the Liberal Democrats following the bizarre death of its new Tory MP, Stephen Milligan. The UKIP candidate in that by-election was none other than a young Farage. Last week Farage said his visit was "like coming home".
As with any political strategy there is a Plan B, and for UKIP that is the longer term goal of building upon its second place in the 2009 European Elections where Labour could only manage an embarrassing third. Coming first would be incredible but remaining second would importantly maintain its momentum for the possibility is that Labour and the Conservatives would swap places and this time it would be David Cameron who would be highly embarrassed – the year before the 2015 general election.
UKIP's message of having a straight Yes/No vote is landing on fertile soil. How this might affect a Scottish independence referendum is now the subject of much speculation.
Nigel Farage's oratorial demolition of European politicians from former President Sarkozy on the Europhile right to social democrat President of the European Commission José Manuel Barroso, as well as euro currency bankers and officials, regularly goes viral on YouTube, gaining audiences approaching a million that Cameron or Nick Clegg could only dream of.
In Scotland UKIP has struggled to make the same scale of impact, probably because its obvious appeal to disaffected Conservatives is like aiming at a target that is getting smaller even as you get closer to it. ...
Finding a good local and well known candidate and using a second vote strategy, such as not standing any first past the post candidates but appealing to electors, but especially Conservatives, for their second vote might then reap rewards.
The article in full is here. In my opinion Brian is one of the few Holyrood politicians to be more than a cardboard cut out. Most of them couldn't express a coherent thought if their political lives depended on it. Fortunately for them being unable to express a coherent thought is clearly the way to advancement in Scotland's political stitch up.
Labels: British politics, Scottish politics, UKIP