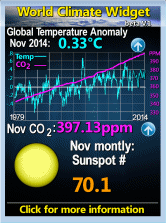 Tuesday, January 17, 2012
For many years various British governments, while asserting that EU membership is economically good for us, have refused to authorise a proper cost benefit analysis of it. Perhaps it is cynical to suggest they know the answer and that is why they won't ask the question.
For some time I have pointed out that the Scottish government could do one for Scotland but obviously they share Westminster's opinion about the benefits of not knowing.
However
it turns out that Switzerland did do that analysis & this is the result:
Annual Cost to Switzerland of alternative relationships with EU:
2007-2013
Swiss francs millions Index
Continue Bilateral Agreements 557 million - £1.4bn
Join EEA 737 millon - £1.9 bn
Join EU (net contribution) 3400 million - £8.7 bn
Join EU (gross contribution) 4940 million - £12.7 bn
Converting from Swiss francs to £s (0.69 per £) and our GDP compared to theirs
($2,480bn to $666bn)
the figure for Britain if all other things were equal would be 2.57 times higher in £s as shown in Block.
This is actually rather lower than the estimates of British contributions to the EU - usually about £15 bn financial costs. However Switzerland is entirely surrounded by EU countries and thus all its imports and exports, except air cargo, must pass through the EU whereas Britain is entirely surrounded by open sea and does not have that misfortune.
Of course this takes no account of the 5.5% of GNP (or probably much more now if only because of the extension of "climate change" Luddism) the
EU "Enterprise" Commissioner said in 2007 was destroyed by economically destructive regulations. 5.5% is about £86 billion annually
Labels: British politics, EU, Scottish politics