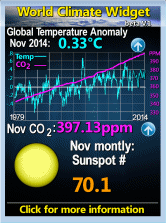 Monday, December 12, 2011
20 May 2008
City of Edinburgh council and tram project promoter Transport Initiatives Edinburgh announced on May 14 that contracts worth £512m had been placed for the 18·5 km tram network being developed in the Scottish capital.

The BBS consortium of Bilfinger Berger and Siemens has a €350m (£299m) fixed-price construction contract, under which consortium leader Bilfinger Berger will be responsible for civil works valued at €190m ((£162m) while electrical and mechanical equipment will be supplied by Siemens.
Spanish rolling stock manufacturer CAF was formally awarded the €170m (£145m) contract to supply and maintain 27 trams.
The first tracks are expected to be laid by September, and opening of the line from the airport through the city centre to Newhaven is planned for mid-2011, with Transdev as operator.


And then
2 September 2011

Councillors in Edinburgh have voted to rescue plans to build a tram line into the city, which could eventually cost £1bn.
Eight days after residents were told the council had voted to stop the trams two miles short of the city centre, it agreed by a majority to reinstate the longer route at an emergency meeting on Friday....

Bungled decisions and setbacks have increased the project's official costs from £520m in 2008 to the latest figure of £776m. The new line to St Andrew's Square in the New Town will cost the city about £86m per mile, but that figure too is expected to rise.
Although officials hope to strike a more competitive deal with the contractors or get more government funding, the city will have to borrow up to £231m to build the extra section of line.
The costs of that loan over the next 30 years would push the total figure beyond £1bn.
That money will be spent on building a line that will still end eight stops short of the destination agreed in 2008
There has been little public discus ion of the officially annou8nced "fixed price2 nature of the contract. Was it always a total and deliberate lie ot did TIE deliberately vitiate that contract by adding to it. I suspect the latter. Either way some group of civil servants, possibly also councillors and MSPs, engaged in deliberate financial fraud on a a massive scale ripping us off for hundreds of millions of pounds.
Yet so corrupt is Scotland's political class that not only is there no prospect of any of the thieves going to jail; not only is there no prospect of any of the thieves even being fired; but there is no prospect of any Scottish "journalist" reporting what happened.
Labels: Forth crossing, Government parasitism, Scottish politics