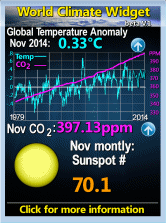 Friday, November 18, 2011
So Not a Cooncillor
I'm afraid I got only 36 votes in the Hilhead byelection. It was an abysmal turnout of 13% so that comes to 1.2%
On the good side that is 10 times the proportion UKIP got across Scotland in the Scottish election though obviously that was diluted by areas where we had no membership. So from little acorns....
If it matters the winning faction of the NatLabConDem political machine was the Nat one. On 1st preference SNP 1079, Labour 945, Green 435, Tory 372, LudDim 307, UKIP 36, Britannic 11 I should perhaps point oiut that, at the last election, the BNP/Britannic stood in Maryhill, part of which is Hillhead annd UKIP didn't so getting 3 times their vote is useful.
UPDATE
This is what the press - well online and the only one there - printed
Neil Craig of UK Independence Party (UKIP) picked up one vote between stage one and stage two to go from 36 to 37. Running a science fiction book shop in Woodlands, he said his was the only party in Scotland that believed a 'free market really works.' Expelled from the Lib Dems because he believed in a free market, he said, he admitted he'd expected to do better. 'But I've not done this before. It won't put me off and I plan to run again in May at the Glasgow City Council elections.' He pointed out that candidates were not allowed to put up posters. 'That must have depressed the vote for everyone,' he said.
Which is quite good because it is a couple more lines than any of the others, even the winner, got. The reporter said she had been in the shop before which may explain it. Actually I said "we've not done this before" meaning UKIP in Hillhead rather than me personally.
On the other hand,
to the BBC, UKIP weren't there.
Note that only 1 of the 11 redistrubuted Britannic votes came to us - the other 5 parties presumably picking up an average of 2. Not a big statistical population but worth reminding some of them sometime.
Labels: Scottish politics, scottish progress