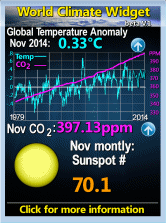 Tuesday, October 11, 2011
An interesting
pointer to how society is going.
Neighbours complain about Paul McCartney wedding party.
It must have been a hard day's night for Sir Paul McCartney's neighbours after they complained about the noise in the early hours at his wedding party.
The party at Sir Paul's home in St John's Wood, north London....
Enforcement officers arrived at the property at around 1.30am today after complaints.
Head of noise and licensing at Westminster City Council Andrew Ralph said: "A complaint was received about an address in St John's Wood. Officers visited and the volume was reduced on request. No further action is being taken."
A Press Association release and picked up, within minutes and repeated verbatim by various papers and broadcaster.
Only thing is its clearly bull
Allegedly "neighbours" complained but not one paper has any quote from any allegedly complaining neighbour.

Anybody think any of the neighbours didn't know that this was a wedding?

Sir Paul does not live in a semi-detched house or flat (just a gues) where noise pasees easily to the neighbours.

1.30 Try calling the police any time to complain about the noise at 1.30 and watch them turn up, if at all, the next day or later.

Then try it with the Noise Enforcement Department. Does this council really keep a Noise Enforcement Officer on call at 1.30 every day of the week.

Sorry make that team of "Enforcement officers" (not police)
So clearly what happened is that they decided, in advance, to pull this little stunt, have some fun, annoy some famous people, get themselves in the papers and prove to all and sundry what a powerful lot of officious little parasites they are. There never was any such neighbour's complaint. Which says what sort of society we are becoming that these useless "civil servants" get to throw their weight around.
Anybody think that the media reporting this don't know the truth perfectly well?
Anybody think any of these journalists, who don't actually do journalism but merely rewrite press releases for a living are actually going to try and find a complaianant? If one exists that would give the story some human interest, if they don't it produces a reasl story. But chuirnalists today are to lazy and cowardly to do real reporting.
Compare and Contrast
In 1967 the police carried out a drug raid on the Rolling Stones and caught them smoking pot
. It is a well known secret that at least one of the Beatles had been present but the police deliberately waited till he had left before raiding. The Stones being rock's bad boys and the Beatles nice lads. This was widely and correctly seen as a bit of officiousness by the police against Jagger who was harming nobody. Indeed the ultra respectable Times published an editorial "Who break a butterfly on a wheel" saying that and Jagger and Richards were released on appeal.
How times have changed. Then the police were seen as officious for targeting "bad boys" for a real, if harmless crime.
Today minor bureacucrats fake a wholly dishonest and pointless disruption of the wedding of of what is widely seen as one of the nicest guys in the music industry, because they think it will be fun, good publicity and possibly career enhancing and the media, obviously knowing it is a lie, entirely support it.
Of course if the alleged complainants get named I will owe a public apology to Councillor Andrew Ralph and would give it. Any bets?
Labels: British politics, Government parasitism, Media