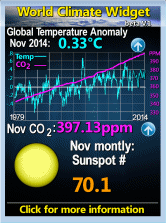 Friday, October 28, 2011
This seems to be the
best single coverage of the Occupy Glasgow rape
, though it is buried inside the article.
A 28-year-old was attacked in a tent in George Square in the early hours of Wednesday morning as she took part in the anti-capitalist Occupy Glasgow campaign.
Police said they are looking for two men they believe are known to the victim.
The Glasgow protest is part of the global occupy protests which have been taking place in cities around the world following the Occupy Wall Street protest in New York.

The protesters are campaigning against the perceived injustices of the global economic system....
Strathclyde Police are now hunting for two men they said were staying in the makeshift campsite outside the City Chambers.
Detective Inspector Dougie McKinlay said: "We are looking for witnesses to an incident that took place some time between 9pm and midnight on Tuesday, where a serious sexual assault occurred on a 28-year-old female within the Occupy Glasgow protest camp."
The men are described as 20 to 30, both 6ft and of slim build. One had short, spiky blond hair and one had short dark hair, police said.
Detective Inspector McKinlay added: "The victim may have known her attackers, but possibly not by name. We know there were other people in the area at the time and we are appealing for them to come forward."
On Wednesday evening Occupy Scotland held a meeting to discuss the incident. A spokesperson later said: "A young woman supporter was raped while staying at the occupation camp in George Square. There was lengthy discussion about this abhorrent and intolerable crime and its repercussions.
When you believe that you have a right to grab other people's property, and are given
massive supportive coverage by the state fascist broadcaster
, this is logically inevitable. It isn't reported whether the other tents were full and everybody looked the other way or whether most the tents in the "occupation camp"were empty because the protesters
were back home for the night
.
This has had coverage across the USA, though it is the same story repeated, but our local media has downplayed it.
Labels: British politics, fakecharities, Scottish politics