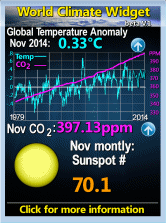 Saturday, July 23, 2011
Caroline Lucas
- Green leader, MP and MEP - Went from University to be Green Party press officer.
Partick Harvie
- Scottish Green leader and MSP "Harvie worked within the Gay Men's Project at the
sexual health
organisation PHACE Scotland (previously PHACE West) initially as a
youth worker
and later as Development Worker for the
Lanarkshire Health Board
area. Although this work was principally concerned with
HIV
prevention, it also involved Harvie in
equality
campaigning."
Jean Lambert
- MEP - "worked as a secondary school teacher in
Chingford
, East London,
[

2

]
first from 1972-8, then from 1985-9 and finally between 1993 and 1999"
My interest in this was stirred by a comment on Christopher Booker's column, denouncing him for opposition to our government funding windmills in Eire (really). The denouncer claimed as authority for doing so that he was not a "fluffy bunney" but a member of the armed forces.
On Thursday I replied
I have repeatedly seen "environmentalists" spouting propaganda claiming qualifications they patently don't have, for example "nuclear physicists" who make elementary mistakes about everything nuclear. I beg leave to doubt the writer's claim to be serving in such a unarguably patriotic organisation as the armed forces. I doubt if there is anything about serving in Afghanistan which would incline somebody to like windmills (& probably nothing that would particularly incline them to commenting on blogs).
Of real supporters of windmillery I have yet to meet one whose day job is not to be paid by the taxpayer for doing nothing useful. I admit my experience with them is limited and perhaps some regular here might know of one who has worked in private industry or, as jade claims, fighting in the armed forces.
A couple of others said the same with more brevity.
So I thought I would check if any senior Green has ever held a job which was paid for by some employer other than the taxpayer or indeed how many of them have had a taxpayer paid job which is actually productive (the armed forces, police, firemen, nurses, doctors, bin men and other cleansing, teachers of traditional subjects - generally things which government did when it was still small). From the above |I think they may claim 1/2 out of five of useful government jobs and 0 of independent careers. There are 2 teachers but one is doing "modern studies" - ie teaching political correctness - and the other's speciality is unstated but has obviously not been a full time career.
One does, from time to time, see evidence of "Green" activists in government employ being able, during working hours, to use computers or attend demonstrations, nominally against government policy. By comparison I doubt any government employee in the BNP would be shown such favour. I actually doubt if there are many open members of the BNP paid by the taxpayer. I don't know if "eco" activists, seeking government pay mention their activism on their CVs. I susopect they do because it is qwell known in the civil service that "Green" jobs are 2 or 3 grades above equally difficult ones elsewhere in the service. I am quitre certain BNP members do not find party membership, let alone activism, a selling point.
If anybody knows of an "environmental" activist who actually works for a living at something productive I would be pleased to see verifiable details? Surely there must be somebody.?
Sorry to have to ask for verification, but as stated above, lying about personal qualifications (and just about anything else) is endemic in the movement.
I have emailed both the UK and Scottish Green parties on this. The Scots have yet to reply but the UK lot said, not unreasonably, that they don't know such personal details of all their members so I have replied limiting it to the party Executive. I would certainly publish a reply.
Lets see how this goes.
Labels: British politics, eco-fascism, Government parasitism