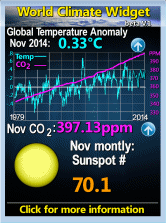 Thursday, June 02, 2011
BBC
News last night led on how dreadful FIFA, which gave the World Cup to Qatar and Russia but not to Britain must thus be deeply corrupt and should put the British in charge of cleaning it up.
Of course this isn't about corruption, FIFA gas always been corrupt, it is about Britain no longer having the money an clout to ensure it is corrupt in our interests.
In 1974 when following the Pinochet coup, when the Chilean national stadium had been turned into a concentration camp the USSR was disqualified, not for refusing to play them bit for refusing to accept a change
of venue
.
Chile qualified for the 1974 World Cup after a controversial play-off with the USSR. Following a drawn first leg in Moscow, the Soviets refused to play the second leg at the Estadio Nacional in Santiago, which had been used as a concentration camp by the military dictatorship of Pinochet. However, FIFA refused to switch the match to a neutral venue, so the Chilean players kicked off on an otherwise empty pitch, and scored into the unguarded USSR net, and because there was no opposition to restart the game, the referee awarded the match to Chile, ensuring they qualified for the 1974 finals.
On the other hand when NATO started carving up Yugoslavia was banned from competing at
Euro 92
. They had finished top of their qualifying group, but were unable to play in the competition due to
United Nations Security Council Resolution 757. Their place was taken by Denmark, who went on to win the competition. Yugoslavia had also been drawn as the top seed in Group 5 of the European Zone in the qualifying tournament for the 1994 World Cup. FRY was barred from competing, rendering the group unusually weak. Then during NATO bombing of the country that started on 24 March 1999, and the NATO refused countries to go there Yugoslavia played its home fixture against Malta in Thessaloniki, Greece, winning 4 – 1.
Now clearly the 2 choices cannot be reconciled with integrity. Either the USSR should not have been excluded because they refused to play anywhere but the national stadium or the NATO countries should have been excluded because they refused to even play in the country. FIFA gas always been corrupt but the BC never thought to mention it when they were corrupt in "our" interest.
Lets take another comparison. The ICTY "court" has brought to "trial" almost exclusively Serbs despite the fact that the overwhelming majority of victims of genocide and ethnic cleansing are Serbs. They issued their "indictment" without any evidence, against Milosevic, 2 weeks after the US, which was engaged in a blatantly aggressive, war, primarily targeting civilians for the deliberate purpose of promoting genocide (hence unquestionably a war crime and crime against humanity) had demanded it. They issued a similar openly fraudulent indictment against Vojislav Seselj because he was about to win the Yugoslav election. The NATO funded "court" obviously failed to indict, or even investigate any western leaders. Is this possible without the entire NATO paid "court" being thousands of times more corrupt than FIFA.
We see exactly the same corruption in the western funded ICC where, once again an "indictment" has been issued, without evidence, against Gaddafi as soon as NATO asked for it but none has been issued against any western supported leader, from the US President who started an arguably illegal war against Iraq (certainly illegal in Britain because the nominal reason, WMDs, was a deliberate lie) through to the attempted genocide in South Ossetia by NATO supported Georgians through to the continuing dissection of living people to steal their body organs by NATO police in Kosovo. If anybody were to doubt that the ICC were wholly corrupt see:
witnessed with my own eyes and ears when attending the 2001 Preparatory Meetings to establish an newly emergent International Criminal Court, the exact caliber of criminal corruption running so very deeply at the Hague, that it was a perfectly viable topic of legitimate conversation in those meetings I attended to debate trading verdicts AND judicial appointments, for monetary funding.


Jilly wrote:*The rep from Spain became distraught and when her country's proposal was not taken to well by the chair of the meeting , then Spain argued in a particularly loud and noticably strongly vocal manner, "Spain (my country) strongly believes if we contribute most financial support to the Hague's highest court, that ought to give us and other countries feeding it financially MORE direct power over its decisions."
So these "courts" are, according to all the evidence, 1,00s of times more corrupt than FIFA.
Since they are dealing with human lives and indeed world peace they are 1,000s of times more important than FIFA*
So if the BBC is hionest it must kave given 1,000,000 times more coverage to this than to FIFA. And incidentally every UK judge who is not equally corrupt, must have publiclydissociated themselves from the corrupt racist murderers among their colleague who got nioce earners at the ICTY.
In fact they haven't given 1/100th as much.
Therefore it cannot be disputed that the BBC is not one hundred millionth part honest and that, due to their participation in this "joint criminal conspiracy" not a single employee there can be anything other than an obscene, racist, lying, murdering, child rapin, organlegging, cannibalistic, Nazi monster, who, after a fair trial, deserves to hanf from a lampost. Ditto our entire legal profession. No offence to any of them.
The real point of what the FIFA debacle means is that we can no longer afford to buy such institutions and Qatar, Russia and China can. ICC gives a specific right of countries to finance "investigations" and "trials" as NATO did against Yugoslavia. It is inevitable that at some stage they will be the ones who, as the Spanish demanded "contribute most financial support to the Hague's highest court, that ought to give us and other countries feeding it financially MORE direct power over its decisions".
* I know Bill Shankley said
"
Some people say soccer's a matter of life or death, but it isn't. It's much more important than that" but I don't think he really meant it.
Labels: International politics, quotes, Yugoslavia
Comments:
International Criminal Court Corrupt Letter http://www.bossmoneyco.com/CorruptLetterFromTheInternationalCriminalCourt.html
Post a Comment
<< Home