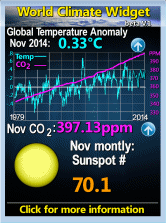 Tuesday, June 21, 2011
A few days ago I put up
Colin McInnes blog
here. It is not one that will see new articles daily or even monthly, since he is a busy boy, but his imaginative commitment to human progress is a tonic when our political class is so resolutely opposed to progress.
I first saw Professor McInnes at a Royal Philosophical Society lecture which I reviewed
here
.
He has also been fairly regularly
on Spiked
Colin R. McInnes FRAes FInstP FRSE FREng is a Scottish engineer known for his work in solar sails. He is currently one of the leading figures in the field, being the author (or co-author) of over 50 solar sail papers since 2001.[1] He also wrote a book on the subject, Solar Sailing: Technology, Dynamics and Mission Applications, which is commonly referenced in solar sail journal papers. ctd
Also a regular letter writer to the Herald and Scotsman in support of nuclear power an, more importantly
proved the feasibility of Robert Forward's statite
(a satellite held in position, probably over the Pole, not by orbital mechanics but by a solar sail).
Labels: Science/technology, scottish progress, space