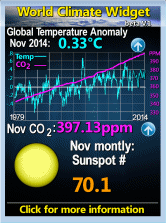 Monday, April 04, 2011
I have
previously said that I thought Megrahi, the alleged Pan-Am bomber, was not guilty
. The alleged fleeing of Moussa Koussa, Gaddafi's former inteligence chief, to Britain makes this a live isue again.
There is no possible way it could have been done by Libya without him being in the line of command. So if he is guilty why on Earth would he choose to fly to Britain of all places. And if there has been no deal why are the police still waiting around for HMG to let them interview him, regarding the largest single mass murder in history? The
best reportage of this I have found is in The Australian
, which may itself be indicative.:
************************
After a quick talk with Tunisian Customs officers, the cars were waved through. Moussa Koussa, Libya's suave foreign minister and member for more than three decades of the inner circle of dictator Muammar Gadaffi, must have sighed with relief. He was on his way to Britain.
What possessed him to commit an act which, on the surface, seemed to be such a spectacular betrayal of his leader has become the subject of intense speculation. It is hoped other high-ranking Libyan officials will follow, and that Mr Koussa's defection from the regime will hasten its downfall....
Gadaffi is known for possessing a fox's cunning -- In recent weeks he entrusted Mr Koussa with diplomatic initiatives abroad, even sending him in his jet to lobby African leaders at a summit in Ethiopia.
In Tunisia, Mr Koussa's mission was far different. On Monday, he had a telephone conversation with British Foreign Secretary William Hague. He had previously spoken to Mr Hague from Tripoli, asking in vain for an end to the allied bombardment of Libya.
It is understood the second conversation was more friendly. On Wednesday, Mr Koussa chartered a private jet from Tunisia to London, paying for it himself....
But commentators wondered whether Mr Koussa would have abandoned his family in Libya if he were betraying Gadaffi, who would be certain to take revenge on them. It turns out that Mr Koussa is estranged from his wife, and at least one of his sons is already safe in Britain...
Western officials were keen to emphasise that Mr Koussa had "resigned" rather than defected from the Gadaffi regime, but the distinction seemed unclear as he spent his fourth night being debriefed by officers from MI6 and the Foreign Office....
As one of Gaddafi's closest lieutenants and a former intelligence chief, few people know better than Mr Koussa the inner workings and secrets of the Libyan regime.
At the same time, few could be more implicated than he is in some of the regime's most horrendous actions, and his arrival in Britain has provoked demands for his prosecution for Libyan-linked terrorist crimes.
But
a British official says he is unlikely to be charged with any crime and the British government is not expecting to receive extradition requests from other countries
because he faces no charges in foreign courts.
There can be little doubt Mr Koussa's arrival followed negotiations with senior British officials. He has information they desperately need.
"Put it this way," said a British government source. "He had a welcoming commitee"...
But British officials do not believe Mr Koussa has a case to answer in the killing of Yvonne Fletcher, the policewoman who was shot dead while on duty at a protest outside the Libyan embassy in London in 1984...
Two years From the Lockerbie bombing, in which 270 people died in 1988, to the bombing of a French airliner in 1989, when 170 died, families of the victims are desperate to know who was to blame beyond those suspects tried in court. They suspect Mr Koussa may be the key to finding out....
Scottish police want to interview Mr Koussa about the Lockerbie bombing, although a British official says:
"He is a source rather than a suspect."...
Mr Koussa, who is linked to Saif Gadaffi, the influential son of the Libyan leader, has often been used as a chief negotiator for the regime. He orchestrated the return of Lockerbie bomber Abdelbaset Ali al-Megrahi from Scotland to Libya, a move that led to the Western rapprochement with Libya.
***********************
I said
As somebody who believes the Lockerbie bombing was Syrian not Libyan and Megrahi was always innocent I am watching this one eagerly, since, if Libya were guilty he would have been in line of command.


Will he say Libya didn't do it and go to trial? If he does can the government produce any evidence? Will the police decide there is insufficient evidence? Will he "confess" on the basis of a deal and throw some other names under the bus - this would suit both him and HMG? Might he even be convicted, with or without evidence? Will there be a long trial, concluded by his poisoning in custody with rifampicin as happened to Milosevic?

The fact that he chose to exit to Britain rather than over the border to Algeria suggests to me he knows there is no case and has more faith than I that this matters.
No evidence our Syrian allies did it
Labels: International politics, Media, Yugoslavia