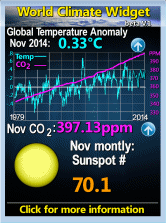 Saturday, March 26, 2011
This is in the Scotsman today
. It was not edited and I am very happy that it was published because, relatively short though it is, I pulled no punches. I do not think such strong words would have been published a few years ago. The online comments are largely supportive.
John Connor (Letters, 25 March) suggests that people living near nuclear power plants be trained in taking iodine tablets as part of being "educated in the potential dangers".


I am all in favour of education in the facts about nuclear power. For example, the amount of radiation released by nuclear reactors is, per kwh produced, 4,025 times less than that released by coal burning ones.

Even the release of radioactivity at Three Mile Island, very similar to that in Japan, has recently been acknowledged by no less than George Monbiot, the high priest of eco-scaremongering, as insufficient to harm an asthmatic ant with some heavy shopping, albeit it took him 32 years to say it.

By any objective test nuclear is certainly hundreds and arguably thousands of times safer than any practical alternative and the dishonest scaremongering of Luddites has cost the human race four decades of inexpensive power.
Also the
Dundee Courier has published my response
to Tom Minogue, previously published by the Herald, and there is an
intelligent response to it in the Herald
today which Tom intends to respond to.
Labels: Forth crossing, letters, nuclear