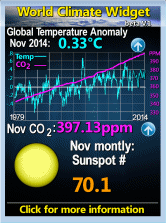 Wednesday, March 09, 2011
This reported by
EU Referendum
and the
Mail
has had
remarkably little coverage
.
Around 600 chanting demonstrators had massed around the court in support of Mr Hayes. Roads were blockaded and dozens of police officers deployed to keep order...

A stand-off followed with several demonstrators staging a sit-down protest in front of police vehicles, refusing to let them pass. Several arrests were made and police dog-handlers called to the scene.


As he emerged from the court surrounded by his supporters, Mr Hayes said: 'The judges are breaking the law in their own courts. I asked him [Mr Peake] if he was serving under his oath of office.
'I asked three times for him to confirm this and he refused, so I civilly arrested the judge and I called upon some people in the court to assist me in this.
'[The protesters] were acting lawfully and the police should not have arrested them.'

The BCG's main aim is a rallying call for 'lawful rebellion.' Leaflets handed out by the crowd said: 'We, the British People have a right to govern ourselves
The
BBC reponse, local only, seems remarkably muted
. 600 ordinary people "rioting" and imprisoning a sitting judge is not exactly common (even the 300 counted by the BBC). By comparison when a student riot broke into a building housing the Conservative HQ it was first item on the broadcast and paper news for several days. OK these guys did not do damage but it is also clearly a more directed, direct and thought out challenge to the liars, thieves, and organlegging war criminals running this country
I would have thought that any judge would have been happy to say that he was complying with his oath of office. The refusal to do so is therefore astonishing - I assume that the BCG have got something and that there is some part of that oath which would obviously be incompatible with their current actions. Perhaps either enforcing EU laws or judges interpreting laws into existence that Parliament never passed.
This seems a very British legalistic sort of rebellion, but all the more effective for that. If 600 people had rioted in a traditional, rather scary, manner it would have been big news. I have to assume it isn't because those in charge don't know what to make of it. As somebody who has
previously pointed out that there is a legal duty to bring mass murderers to justice when the judicial system is so corrupt that they won't
I can't deny sympathy for this group.
Comments on the Mail article also seem fairly supportive.
The
Liverpool Echo report
is the most thorough.
The British Constitution Group website is
here
.
Labels: British politics, Media, Social