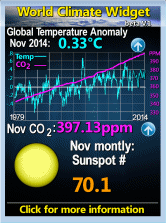 Friday, November 05, 2010
This
is the Scotsman's lead letter today
Graham McLeod suggests (letter Thurs) that the contractors probably underbid to get the tram contract. When Melbourne can build 3 km of tramline for £13.5 million I doubt that.

The problem is that British public work projects routinely cost 13 times what they do elsewhere in the world & no politician is willing to say a word in opposition or even explanation.

Although the contractor has come in for public criticism, to which they are unable to reply because TIE wrote a gagging clause into the contract it is a matter of record that under mandatory mediation TIE was found to be responsible for 90% of the cost overruns.

I agree with Mr Inglis' (letter same day) admirable listing of conditions to be satisfied before undertaking expensive projects but would like to see a thorough regulatory stable cleaning to allow them to be done at the same sort of costs the rest of the world manages.


Ref Australian tram costs
http://a-place-to-stand.blogspot.com/2009/02/trams-another-case-of-our-costs-being.html
13 fold costs
http://a-place-to-stand.blogspot.com/2010/10/1213ths-of-forth-bridge-price-is.html
I am pleased to say there was virtually no editing.
Both the previous letters I refer to are
here.
The matter of record of mediation going 90% against TIE comes, via wikipedia, from the
Herald
It is feared the ruling, which has seen BSC awarded 90% of the costs it originally claimed for, will have a knock-on effect for the hundreds of points of dispute between Tie and the consortium, estimated to be worth up to £80m.


Perhaps we will soon see some politicians at least saying a word in opposition to this rip off even if they cannot say a word in explanation.
I wonder how much of the £540 million, which may all have already been spent on this project, actually reached the bank account of the contracting company, or indeed of the people on the ground & how much stays with TIE, the civil service, or the various consultants & minor contractors however I suspect this is all "commercially sensitive" information not available under the FoI. I have written previously of how
Richard Rogers said & nobody in the media reported that of the £670 million the Dome cost to build only £46 million went to the builders.
I have yet to see anybody explain exactly what trams can do, apart from using politically correct electricity rather than diesel, that buses can't. This entire project has been a boondoggle & on the principle that if you can't stop when you are ahead you should stop when you are £540 million behind it should be immediately scrapped.
Labels: Forth crossing, letters, Scottish politics
Comments:
To: The Times 6 April 2003
(Unpublished)
Dear Sir,
I like trams. They are photogenic, quiet and 'swishy', accelerate rapidly,
you know exactly where they are going to go, and can shift hundreds of
people in an articulated set. They remind me of branch line railways and
modern transport all at the same time.
Trams are like beautiful women, or expensive cars; lovely to see; lovely to
watch; lovely to hear - but they'll break your heart, and your pocket.
They need specialised depots, hundreds of miles of steel track set into an
existing road network upon which some of the vehicles are incompatible with,
two wheelers primarily. The servicing of underground cables and conduits
becomes increasingly difficult with embedded trackwork, which itself wears
out and needs replacing periodically. (The town of Grenoble is renewing it's
tram track after just ten years of service. One of the reasons why London
trams were eclipsed by the bus). Their tyres, steel variety, also wear and
need replacing and not by Kwik Fit. They cannot be driven around accidents
or temporary road closures for any reason. One power failure and the whole
network can be affected. Overhead wirework is expensive to maintain in
addition to trackwork. They are public transport in a straight jacket.
In 1949 the presence of a tramcar on the streets of London was an
embarrassment to the capital's post war planners, and as such was cited as
an obstacle to all manner of traffic improvement schemes. In the 'County of
London Plan', which promised a wholesale rejuvenation of the metropolitan
area, tramways, modern or otherwise, did not enter the equation.
In that same year Lord Latham, Chairman of the London Transport Executive,
delivered a speech outlining plans for the tramways conversion program in
which he stated: "The loss on the trams is about £1,000,000 a year." 1949
remember. In the same year it was announced that the Trolley-Bus system
would also be scrapped.
Sir Cyril Hurcomb, Chairman of the British Transport Commission, was quoted
as saying that maintenance on vehicles and tracks was costing around one and
a half million pounds a year. That was March 1949. Two months later, on 16th
May, the same theme was taken up in the House of Commons by Mr Callaghan,
the then Parliamentary Secretary to the Minister of Transport. He reiterated
that the Government did not favour retaining systems which required keeping
a fixed track in the public road.
It is said that history oft repeats itself. If you want an example of the
worst excesses of tram plans you have only to look at the scheme that Ken
Livingstone and TfL are planning for West London. There the main roads that
currently carry a large percentage of through traffic will be CLOSED at
choke points in Acton and Ealing to allow the trams to run and all other
traffic shuffled off into the back streets. Roads are the arteries of
commerce. It needs free circulation - not choking to death.
It seems some things do not change: The ignorance of history and the
repetition of errors.
Derek Reynolds
51 Woodland Drive
St. Albans, Herts. AL4 0EN (6 April 2003)
You are so right. Keep up the pressure , in order for us to start to get things sorted out , we have to be able to get this type of project right.
D K McGregor
Post a Comment
<< Home