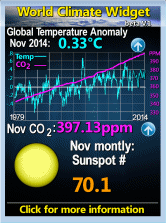 Friday, October 29, 2010
FORTH BRIDGE SCANDAL - a guest post by Tom Minogue
I have spent a lifetime in the engineering industry including 25 years running my own company, Kingdom Engineering, which carried out several structural contracts on the Forth Road Bridge. Kingdom fitted the 4 Crossover Points that allow traffic to be diverted from one lane to another. This work was carried out in difficult working/access conditions on a firm fixed-price basis and to the high standard and it struck me that to have a 5th central lane on the entire length of the bridge allowing for inflation would cost the taxpayer about £10 million.
So I know something about construction costs and that is why I was astonished when the estimated price for a new bridge started at £500 million and in a short space of time rocketed to £4.6 billion before settling at its current extravagant level of £2.3 billion. By any comparison this price is astronomically high.
Given my concerns I tried to find out the hourly rates of pay of the various grades of professionals (without revealing their identities) involved in the £100 million Management contract that has already been awarded for the new Forth Bridge only to be informed that this information was "environmentally sensitive".
That such a sum of our money is spent secretly before a blow is struck on the construction of the proposed new £2.3 billion Forth Bridge is alarming considering that this bridge is priced at many times more than any comparable bridge worldwide!
This exorbitant pricing was evident in 2007 when John Swinney rejected a 1 mile long tunnel under the Forth on the basis that it was too expensive as it would cost £6.6 billion. Yet just this week the 36 mile long Gotthard tunnel broke through the Alps—cost for this massive 17 year project? £6 billion!
It seems as if any public works carried out in Scotland is subject to a multiplication factor that defies logic.
Perplexed by this anomaly I attempted to persuade the Scottish Parliament that we should get value for money on the construction contract for the new Forth Bridge by proposing the introducing of
an amendment to the Forth Crossing Bill to ensure fair competition and anti-corruption/price-fixing clauses. However my objection to the absence of such measures in the Bill was overruled
on a legal technicality by the parliament's lawyers.
Secret Scotland, supported by teams of sharp lawyers is alive well it would seem. But I know who will pay for it at the end of the day in terms of money and damage to our reputation, and you wouldn't need a Philadelphia lawyer to tell you who that will be.
Tom Minogue,
Editor emphasis added. Note that by making a 5th lane tidal (ie taking the southward rush hour traffic in the morning & northward in the evening the maximum capacity of the bridge is raised by 50%. Also in their previous letter the government asserted that recabling with associated "lane and carriageway closures, would potentially result in:
•
economic output falling to a level in the order of £1 billion below that anticipated were the bridge to be operating normally" etc.

If this is truthful then not only could the cost be removed by first building the 5th lane but such a lane, using these same calculations of traffic change, would immediately increase Scottish GNP by £1 billion. Personally I am coming to doubt the total truthfulness of anything government says but if it is even 10% true that means £100 million & since a fifth lane could be added quickly while a new bridge will take 9 years Mr Minogue's option would create at least £800 million for the economy (£8 billion if the government is being truthful). Work on that could start immediately & clearly should.
Labels: Forth crossing, Government parasitism, Scottish politics