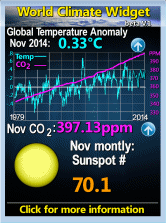 Sunday, May 09, 2010
If the Conservatives refuse to agree to a credible offer of PR do the LDs have a serious other option. An incredible one would be one that requires a commission & then takes a long time to go through Parliament & might be wrecked by Tories "ignoring" a whip. Norman Tebbit says no & that the Conservatives should just set up a minority government & dare the LDs to bring them down. Here is an alternative.
Labour & LDs set up their own minority government under Miliband or Johnston, Brown having been removed. Labour would have to go for PR instantly & give the LDs a lot of seats in Cabinet. Such an arrangement would not have a Parliamentary majority but only
315 votes
, enough to beat the Conservatives but 11 short of a majority. However the SDLP in Ireland would almost certainly support it & most of the other parties, which tend to consider themselves of the "left" & all of which support a democratised electoral system would not vote against it immediately. Such a government could certainly take office.
It would, however, have no overall majority & would be likely to fail to pass some legislation. Nobody would expect it to last long.
Here is the clever bit - the Labs & Libs could make a deal whereby, until PR was in place, if the government fell & a new election was needed they would fight on a single list. In each constituency the party which had previously placed first would stand & the other stand down asking its voters to support their government partner. Both would also have to be able to instantly deselect any of their own mem,bers who voted against the government - particularly over PR. They would also promise that within a certain period - say 6 months - of PR being introduced they would go to the polls again. Theoretically this would mean in a new election the before PR "alliance" would get 52% of the vote &
according to electoral calculus, a 266 seat majority.
In practice they might well do rather better since, with the knowledge that a new election would be introduced after PR, they might well gain votes from other PR supporting parties (some of whom like UKIP might not field candidates & endorse the PR alliance) & fairminded Conservatives.
When PR was introduced the friendships established & general discrediting of the Conservatives would make it likely these 2 would get about 52% in the following election & remain the dominant force in UK politics.
I would like to make it clear I do not want this outcome. I would much prefer the Conservatives, a few of whom are competent, to Labour, none of whom are. However I do think proportional representation to be a vital reform to make our political system democratic, accountable to the electors, with low barriers to entry to new parties & ideas, relatively uncorrupt & to end the divisive effect of the south of England being apparently all Conservative (because they get about 40% in each constituency) & the north & Scotland apparently Labour (because they win with 40% in each constituency). Thus PR should be a deal breaker for the LDs. It should be the only deal breaker because if they are sen as having destroyed the most stable possible coalition in favour of an openly discredited Labour they would be punished at the polls. If the Conservatives refuse it or are clearly dealing dishonourably the LDs should take their toys across the street. I don't think Cameron, whatever his faults, is dealing dishonourably but I prefer him not to have the opportunity to.
The point for all to remember is that the people's will is sovereign & that though they may channel it they have no right to override it. Everybody keeping that in mind will emerge with popular credit. Everybody who doesn't will always have to fear popular revenge.
Labels: British politics, PR