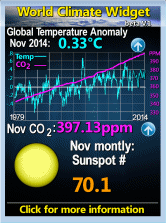 Wednesday, March 17, 2010
With the election coming up the government has said that they are going to build a high speed train from London to Scotland. Well actually they have said that starting in 2016 they, well actually the government after next, will start on the bit between London & Birmingham.
Although Scottish big statist politicos are keen to inform us that
"the economic & environmental benefits speak for themselves"
this is complete nonsense.
Network Rail (who support it, at least as long as they aren't asked to raise the capital to get them build it) based its decision on a 12-month study involving 20,000 hours of work and more than 1,500 pages of analysis.

The firm said that the line would account for 43.7 million journeys per year by 2030, which would result in 3.8 million fewer vehicle journeys and fewer carbon dioxide emissions.

"If, as research suggests, up to three times as many passengers will be travelling on our railways by 2020, then it is important that we move quickly in planning today for the rail network of tomorrow," said Scotland's Transport Minister Stewart Stevenson. ctd
So at a cost of £34 bn (maybe) with a 10% return on investment & say an extra 50% for actually running the trains we get [34bn X 10% x 1.5 / 43.7 million } £117 per singkle ticket> £234 return. That is best possible in all cases. Nobody really believes the price won't go up, the carriage of 120,000 a day, 5,000 an hour, each & every hour, looks optimistic to say the least. Yet it still comes out far more expensive than the plane. Of course if you price it that high people use the alternatives & the price has to go up higher for the remaining passengers - or else we just keep subsidising till doomsday.
John Redwood has blogged on why it was far easier to go to Manchester by plane than train (basically the train depends on making a whole range of connections, any of which can be late & lots of inconvenient waiting. I commented:
This exactly explains why a fully automated rail service would work. With driverless single carriage units leaving main stations every few minutes rather than 6 carriage units every half hour, waiting time is drastically cut & the risk of missing a link removed.

We could have tickets printed out at the monorail stop (like a bus stop but overhead so no congestion) for your destination in Manchester – the monorail takes you to your the Underground; hence to Euston: a carriage takes you to Manchester; a monorail takes you to within 1 bus stop of your destination. None of this is complicated compared to the computer systems that run a Wii. It is just that (A) we have so many in government able to stop anything being done & (B) rail drivers unions (I am convinced B is much less powerful).


A High Speed Train may take a short time of the actual travel time but it is the waiting for connections that wastes it. An automated system, because there are carriages leaving every couple of minutes ends that waste (& the worry about missing a connection). By going for a faster conventional train rather than an updated process we are making the same mistake government made over Concorde, when the future was in the cheap mass transit 747. Going for the fastest/biggest conventional process rather than real process innovation is one of the regular failings of government since it is politically more defensible to be certainly wrong in a conventional way than possibly not fully right in an unconventional one.
Labels: British politics, Fixing the economy, Science/technology
Comments:
As far as I know neither the Surface Transportation Board nor the DoT prohibit the main freight railroads from automating their operations. The railroad brotherhoods could try to stop automation, since they have resisted personnel cutbacks in the past. Back in the late 1950's, when railroads were converting from steam to diesel, the unions tried to get the RR's to keep the fireman position on every train even though there is no fire to tend on diesels.
I can't see any railroads such as the Union Pacific automating for at least another ten years. What I think will happen is that the RR's will first implement improved signaling systems that allow more trains to be run each day on each section of track.
Amtrak is owned by the DoT. As far as I know Amtrak only breaks even in the Northeast corridor, all other routes in the US are money losers. Back when RR's were heavily regulated (pre-1980) the government required them to keep their passenger service even though it was losing money. RR's weren't allowed to stop running passenger trains until the late 1960's when the Penn Central bankruptcy shocked a lot of members of Congress into "doing something". The solution the feds came up with was to buy PC, and split it into two divisions. One division became Conrail and handle the track and freight trains and the other one became Amtrak. Amtrak later expanded to include all money losing passenger service countrywide so that the freight lines could concentrate on their marginally profitable core business. Even having the feds take over passenger service was not enough and around 1980 Congress passed the Staggers Act which substantially deregulated America's railroads. By 1980 Congress was willing to let the RR's go out of business if they had to and was willing to let them price their business however they saw fit. Since the Staggers Act the US has had the rail majors cons
Post a Comment
<< Home