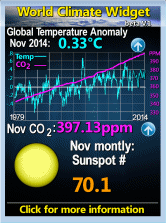 Sunday, February 14, 2010
This is the argument for seateading
Think of the state as a business—but one with enormously high barriers to entry and enormously high exit costs. As it would in the business world, this set-up breeds sclerosis, inefficiency, and the tendency to treat customers like dirt.

From Patri's point of view, Milton's path of steady, sober education about the advantages of liberty wasn't changing the basic negatives very much. And although David might be right that government isn't even necessary, the fact remains that governments, however inefficient, control virtually every chunk of planet Earth. Winning control of a piece of land almost necessarily involves bloodshed, with very little likelihood of success. High barriers to entry, indeed. ....What if you could just move—not just you, but everything you own, including your home, and, if your neighbors agreed with you, your whole community? What if you could move all of it where no government would bother you at all, and you could make a new, better society?


The downside of it is that, whatever the political costs & it is quite likely the community of other world governments would be unsupportive, the cost of building land from the waterline up is considerable.
What about buying up a country going out of business, California is going bust. It is also the biggest state, population wise, in the Union.
37 million or 68 Wyomings
. When it goes bust, if the Federal government doesn't bail it out, receivers would normally be put in. Suppose it were split up into about 20 new small states, cities indeed pieces of barely inhabited desert or mountain to have their State constitutions written by whoever does or guarantees paying off as much of the debt as the receivers think can be done. Unlike Greece, California has a heterogeneous cosmopolitan population not wedded to their own statehood. Some of these new states would have similar problems to the old but some would be likely to do well. If libertarianism is correct then somebody buying up a relatively small amount of coast & setting it up with the free market institutions that worked for Hong Kong might build a great city. Los Angeles was not founded on a more prepossessing site.
However for this to work it has to be, while under the sovereignty & protection of the US, not under to much bureaucratic control. The Founding Fathers had an idea along these lines. They called it the 10th Amendment.
The powers not delegated to the United States by the Constitution, nor prohibited by it to the States, are reserved to the States respectively, or to the people.
They did not envisage a centralised state but one where the central government, as well as protecting from foreign enemies & providing common economic rules worked more to restrain nannystating by individual state governments than to do its own ruling. The great advantage of federalism is that it allows social experiment whereby different states try different solutions & the most successful get adopted by others. A strong central government prevents experimentation by deciding what is best for everybody & enforcing it. The US Supreme Court has reinterpreted the Constitution to give it the power to enforce a national heath service, uniform schooling, treating CO2 as a pollutant etc but none of these are in the original wording.
A new US State free to enforce only the rules it wanted would be a very attractive place & would make most of the Former Californian Republics prosperous & indeed solvent. They would have most of the theoretical advantages of seasteads with none of the downsides.
Labels: constitutional amendments, economics, International politics
Comments:
I can't see this as possible, the Feds wouldn't allow it, and to be honest I wouldn't allow it either.
I would like to see California split up into two states, along the straight line just north of San Louis Obispo, Kern and San Bernadino counties. As a practical matter both new states would be a lot more rational separately than they are together. The only two issues of significance that would emerge during a breakup would be water and divvying up the public debt between the two new states.
Southern California imports water from the Colorado river several hundred miles to the east and from northern California as well.
Incidentally, in southern California pricing water is a political art, see
here
.
Post a Comment
<< Home