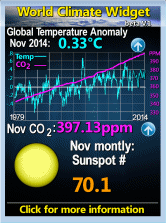 Friday, August 28, 2009
Comments:
The "missing" post was me agreeing with the Taxpayers' Alliance that this is a total Non-Job; the duties of this non-job should be handled by an existing Personnel/HR dept. The Derbyshire Fire Service is not THAT large an organisation to warrant such a position. In fact, I think there are very few, if any, organisations that warrant such a position.
You say "Politically Restricted" is misused to purposely code for "Non-Whites only". I say it has been used correctly and precisely. It does not say "Non-Whites only" to me, but, it appears, that it does for you. I suggest that they are looking for someone already in a Local Gov position, who would understand the term "Politically Restricted".
Think of it as a shibboleth. Public bodies are not the only one to use shibboleths in their adverts: It helps with the initial long-listing. I should point out that I also used to work in an Executive Search company, although that was until 12 years ago, and I can assure you that this "Shibboleth" practice is quite common.
In this particualr case, if you don't know what "Politically Restricted" means, you will probably not apply, and if you do apply and show ignorance of "Politically Restricted", you will not make the long-list. This is quite deliberate and saves trawling through hundreds of rubbish CVs and Application Forms, but not for the reasons you suggested. Neither did the Taxpayers' Alliance suggest "Non-Whites only". Do you think they would let that slide if they though that was the case?
Post a Comment
<< Home