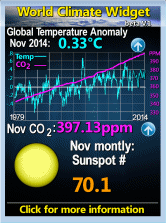 Wednesday, June 17, 2009
Another of mine
If the government is directly spending above (25%) of GNP it shall be forbidden to increase the budget spending of any department of government beyond 50% of any inflationary increase. Hypothecated charges raised from specific duties & allocated to specific organisations not forming a formal part of government shall, if they & formal government spending exceed (30%) be limited in the same way.

In a declared national emergency this limitation may be suspended by a 75% vote of Congress, which must be repeated annually until it lapses.
The chosen percentages are put in brackets & are, in my opinion & apparently in the public's opinion too, somewhat high. On the other hand they are about 50% of current government spending. The current hypothecation I can think of is the BBC licence fee. In theory National Insurance should be the same but it is administered as a purely government tax not on independent actuarial terms. Historically such things as tithings for an established Church would count this way. I can see a very good case for National Insurance to actually be run this way or for the health service to be funded from, for example if 1/3rd of income tax & 1/3rd of excise duties were legally committed to the Health Service it would stop such spending being a political football. Or 40% of fuel duty, £10 bn, could be hypothecated to an X-Prize Foundation independent of government.
Where UK government money comes from
Where UK government money goes
Comments:
I think a broadcast formal debates on a range of subjects of interest to the public, not all or even mainly involving Presidents & Prime Ministers would play a significant part in rejuvenating democracy. The fact that we don't get them suggests to me that the MSM feel it would too. Unfortunately I don't think that this could be fixed by constitutional amendment.
Post a Comment
<< Home