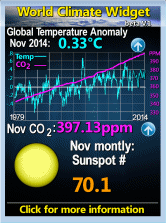 Thursday, April 02, 2009
Comments:
If it is possible to produce oil from algae & it clearly is about to be, then we can never run out. Even without that there is an unhnown amount of adiobatic oil - created by geological processes - whose existence is barely acknowledged & which hasn't been exploited.
http://a-place-to-stand.blogspot.com/2006/12/scottish-tunnel-project.html
In any case we have had numerous eco-fascist warnings of peak oil - mostly within 1-10 years of the current date & which have proven false. Most of these warnings have been based on the assumption that the only oil in existence is that currently known to be obtainable from currently exploited fields using curent technology.
Post a Comment
<< Home