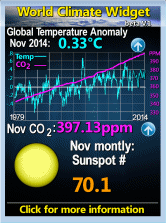 Saturday, February 09, 2008
Further to my post on 3rd Feb about reporting our glorious leadership for illegal premeditated killings I received to following reply from Westminster:
Thank you for your email to the Attorney Generals Office of 3 February.

If you believe that a crime has been committed then you should contact
the police immediately as this will be for them to investigate and not
the Attorney Generals Office.

Your email also raises further issues in regards to matters which the
Foreign Office deal, I have transferred your email to them. The Attorney
General does not superintend them and therefore we are unable to comment
further.

Regards

James Ross
So being a lawabiding citizen I forwarded it to Scotland Yard with the covering:
I have been asked by the Attorney General's office to let you know of the undernoted murders. Perhaps they ar passing the buck, I couldn't say, however it seems to me to be your duty to solely determine if the facts are as I have stated them & if therefore the killings did actually take place, if planning & ordering of them took place under the jurisdiction of British law (mainly within Westminster) & if the indicated persons did indeed have the authority of Prime Minister & Defence Minister at the time. The question of whether the Kosovo war & the support of genocide under our authority subsequently was indeed, under the standards accepted, indeed sponsored by HMG at the Nuremberg trials, is, I think you will be glad, not a police matter though fortunately the relevant Parliamentary committee has already expressed its opinion.

I'm sure Scotland Yard will do its legal duty.

Not yet heard from them but presumably they are doing their lawful duty.
Coincidentally, having been arranged a very long time before,
the Royal Philosophical Society of Glasgow
, of which I am one of the 700 odd members, held a lecture on Tuesday by Rt Hon Elish Angiolini QC, Scotland's Lord Advocate & the other party to whom I had sent my report. After a good lecture from her about the duties of her post, the independence she is required to have from the Scots government & moreso from Westmister & her duty to decide when & when not to prosecute "in the public interest" (mainly plea bargaining or when it would be too challenging for the victim) we got to put questions.
I asked, in general theory, about whether she would prosecute if notified of illegal premeditated killings as part of war crimes.
She made a very reasoned response that it would depend on
1) It would have to be a criminal act which had taken place in Scotland.
2) She could not prosecute under International Law which is, in many cases, unclear.
3) Would have to be illegal in Scots law.
4) She did not at all suggest "in the public interest" applies to protecting Ministers.
5) That it would have to be reported to the police, the procurator or
or
herself.
Since I have ensured that the complaint I am bringing is for murder rather than genocide or war crimes, for precisely the reasons given in 2 & 3 the main impediment seems to be whether anything took place in Scotland. However if Robertson dealt with any of his ministerial boxes on the Kosovo war & occupation while weekending in Scotland & it is almost inconceivable that he didn't, then he has clearly legally conspired to kill under Scottish jurisdiction. The same will apply to Blair if he visited Scotland at any time during the war & subsequent occupation & discussed the policies at the time.
I have, as yet, had no acknowledgement from her office but will keep you posted. That there is a good legal case seems clear & indeed noticeably undisputed.
Comments:
Let me know if you get a reply. I would be interested in seeing it.
Check out our Jewish+Serbian Unity website,
http://4international.wordpress.com
sincerely,
Max Rosenthal.
Post a Comment
<< Home