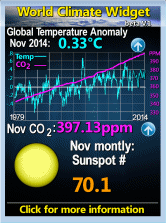 Thursday, November 29, 2007
Aberdeen Council have voted to turn down the £1,000 billion golf course, hotel & houses project put up by Donald Trump.
U.S. tycoon Donald Trump was left "surprised and disappointed" after Scottish authorities rejected his plan for a $2-billion (1 billion pound) golfing development on Thursday, the project's director said.

A local council committee rejected Trump's plan for two championship golf courses, around 1000 homes, a luxury hotel and 36 exclusive golfing villas on a pristine stretch of northeast Scotland's coast.

Despite an earlier panel agreeing to the plan, Aberdeenshire Council's higher ranked infrastructure and services committee rejected the plans after its chairman, Councillor Martin Ford, used his casting vote to break a 7-7 impasse.

Neil Hobday, the director of the Trump project, said the real estate magnate, who had touted the scheme as good for the local economy, had been left stunned by the rejection.

"We are extremely disappointed and extremely surprised," he told Reuters moments after the decision was handed down. "We feel the council has let down the people of Aberdeenshire in a big way. We will take a few days to reflect on our position."

Clearly the council are saying, as Trump's spokesman said, that "Aberdeenshire are not open for business". I very much hope that (1) Trump will continue with this, his money is after all, mobile & (2) the Scottish government will have the balls to overturn this decision.
I have a small piece of personal knowledge here. The vote was split 7-7 with the chair's casting vote then going against (this was proper procedure since a chairman is expected to vote against change). This is obviously as close as is possible. The radio said that the 2nd councillor to speak against was Debra Starr. She is a LibDim who is not merely a member of the party Executive but was also the party's "expert" on drafting motions. In the latter role, when I was still a member of Maryhill LibDems, she attended a meeting on drafting motions for conference, held in Maryhill. The reason for this meeting was largely to achieve an acceptable drafting of my
Enterprise Motion
which had been rejected allegedly on drafting grounds. Together we redrafted it & my
housebuilding motion
to her complete approval & both were duly sent in & duly rejected again & again.
In due course she, in the course of my expulsion, faced a report on me which gave, as one reason for my failure that the aforementioned motions I put up had been poorly drafted.
And she voted for it.
This is what I wrote at the time
Mr Fraser's claim that the motions were "badly drafted & not thought through" is in no way truthful. As said the Enterprise motion had already been preliminarily selected for debate at conference. Moreover both motions had had been drafted together with Debra Storr whose job is to ensure that motions debated are properly drafted. She can confirm that she pronounced both motions, after she had finished with them, as satisfactory for debate (though she thought the committee might choose to split the housebuilding one in 2). Indeed after she had finished I suggested that she should publish & put the notes on drafting that she had given us on the Scotlibdem site - she did this which contradicts her endorsement of allegations against me so demeaning of her own abilities.
It is disgraceful that the livelihood of thousands of people & the economic prospects of a region can be destroyed by a wholly corrupt & dishonest political wheel horse like this willing to vote to say that she personally is an incompetent idiot, on command.
UPDATE BBC radio is broadcasting a girn from Ms Storr that a woman came to her home & told her off for this decision. Apparently she called the police on this woman. Instead I think she owes an apology for depriving her of a chance to get a good job.