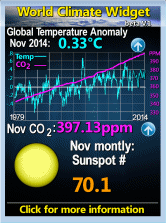 Friday, February 17, 2006
PART II OF IV
I will answer Mr Fraser's points in order

BACKGROUND

It is true that I left Maryhill party as a result of their refusal to submit for debate 2 motions, One calling for action to encourage mass production techniques in housing & the other calling for several actions to improve our economic performance, primarily a reduction in business tax. Both had been previously submitted but not called (though the Enterprise one was on the Autumn preliminary agenda). I felt that I could not honourably work for a constituency so opposed to what I consider progress. It is a convention that a constituency party need not fully agree with a motion to be prepared to see it discussed.

I profoundly disagree with Mr Fraser's opinion, which he obviously still holds, that encouraging growth by tax reductions is so extremely "right wing" a policy that nobody within the party should even discuss it. I point out that this policy is precisely that proposed by Adam Smith & the founders of the party & that for Mr Fraser to call it "illiberal" is to make liberalism an entirely different philosophy from the originators of the term

Mr Fraser's claim that the motions were "badly drafted & not thought through" is in no way truthful. As said the Enterprise motion had already been preliminarily selected for debate at conference. Moreover both motions had had been drafted together with Debra Storr whose job is to ensure that motions debated are properly drafted. She can confirm that she pronounced both motions, after she had finished with them, as satisfactory for debate (though she thought the committee might choose to split the housebuilding one in 2). Indeed after she had finished I suggested that she should publish & put the notes on drafting that she had given us on the Scotlibdem site - she did this which contradicts her endorsement of allegations against me so demeaning of her own abilities. This was done because a previous draft of the Enterprise motion had been rejected by the Conference Committee on the grounds that "it did not call for a change in policy". Far from not being "thought through" the motions had been subject to extensive debate & revision within the constituency over nearly 2 years. Mr Fraser participated in the drafting meeting with Debra.

I accept that my annual membership ran out in April. I was not informed that Maryhill had decided in May that I should be expelled. Shortly after I quit the SNP adopted a policy of cutting business taxes to stimulate the economy, very similar to my proposal.

In a subsequent email correspondence with Mr Robert Brown MSP in which I suggested that it would be unwise for the Lib Dems to wholly abandon this classic liberal position to the SNP, particularly in light of the fact that it was being extremely successful in Ireland (Ireland's economy has grown by just under 20% since I originally proposed my enterprise motion -see http://www.tcsdaily.com/article.aspx?id=032805E ), He requested that I rejoin the party & re-present my proposal. This proves that he did not believe it had not been "thought through". After consideration I did this in July. I related this in my blog on 1st September describing Mr Brown only as "a senior member of the party" but I think his action in endorsing Mr Fraser's lies about my motions deprives him of any right to anonymity.

As Mr Fraser has eloquently proven, it would have been impossible to carry out Mr Brown's request as part of Maryhill. It should be pointed out that Maryhill itself has many members who do not reside in the constituency, which has been of assistance in their maintaining conference voting rights.

Indeed the extraordinary meeting which decided that cutting business taxes should not be submitted again, because it was "to right wing" to even be discussed, was arranged by Mr Fraser in the home of a member who lives many miles outside the constituency & takes no part in its activities but broadly supports Mr Fraser's opposition to traditional liberal economic policies.

I regret to say that, despite what, in honour, I must presume to be Mr Brown's efforts on behalf of the motion he asked me to present, neither motion has, yet again, been chosen by the Conference Committee. Indeed, as on every occasion since devolution, no primarily economic matter will be discussed. His influence in the party organisation must be much less than generally believed.

There are however 2 about bicycling. Of course bicycling might be a classic liberal principle - I don't know how many motions there were at the Liberal conference in 1906 about bicycles.

Comments:
All motions submitted in the name of a local party require to be approved by that party. There is no such thing as "an understanding" that motions will be submitted as you suggest. This will only happen effectively if there is no objection to the matter in hand (regardless of what the topic is or how well the motion might be drafted).
Equally, there is an alternative route to having a motion submitted which is to get the support of (I think) 25 other conference delegates. You appear not to have attempted to do this.
That Robert Brown thinks the point is worth debating, or Debra Storr thinks it is well constructed is no reason for you to think that it should therefore be submitted on behalf of Maryhill local party. If they have an objection to it (and, again, it is irrelevant on what this objection is based whether that be for good, bad or indifferent reasons) and it is defeated in general meeting then it cannot be submitted.
Your grievances appear to be based on a misunderstanding of this process and perhaps an ignorance of the alternative route open to you to having a motion submitted. You also do place greater credence on the role that Robert and Debra play in the process - that one is an MSP and Chair of the Policy Committee and the other is an experienced member of the Conference Committee make not a jot of difference to the process of submitting motions.
Post a Comment
<< Home