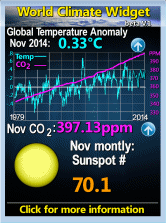 Sunday, November 11, 2007
There was a mention of
Clyde Space Ltd
a Glasgow based satellite development company on BBC Radio Scotland this morning & there is also a piece in the Herald.
The guy they interviewed whom I assume was Craig Clark, the boss, was clearly a knowledgeable enthusiast. He saw this as merely the first step to putting up large numbers of small satellites where it would be possible to carry out experiments. I assume he meant in creating new materials in zero-g though such details would be a bit technical for a sunday morning audience. They are also reported in
the Herald
& on the radio he said he had got a grant, which I assume is a fairly small proportion of the £300,000 mentioned here.
Two years from now, ScotSat-1 will be launched into lower-earth orbit, 500-600km, most likely from Russia, or a Pacific Island near New Zealand. It may be only very tiny - weighing just 5kg and measure only 30x10x10cm - but it will be more than just a token lump of circuit boards.

"It's got to be something a bit special," says Clark. "We're not just going to put some electronics in box and say: Ooh, we've just launched a satellite'. That's not going to show Scotland in the right light. We want to show what a great engineering nation we are. So it's going to be something that will push the boundaries of technology.

"At the end of the project, we will have a product we'll be able to sell to other people."

Clark has just been awarded a knowledge transfer partnership, which means he will have somebody full-time to design the instrument. "We'll be doing that in partnership with Strathclyde University, with Professor Colin MacInnes, one of leading experts in satellite design in Scotland."

He is now trying to raise £200-£300,000 to create the satellite, which will be built with the help of students from Strathclyde and Glasgow universities, as part of an outreach programme designed to inspire interest in engineering.

Perhaps, since the SNP have decided to create a fund for encouraging high technology industry they might think of something along the lines of the Scots
space satellite motion
I proposed to the LudDims some years ago.
As you can see from the full article the Herald journalist writing it hasn't got a clue what he is on about & covers the thing with pointless Star trek jokes. On the other hand the female commentater on radio said that she wouldn't like to see space industrialisation because she liked the stars all shiny as they are now!